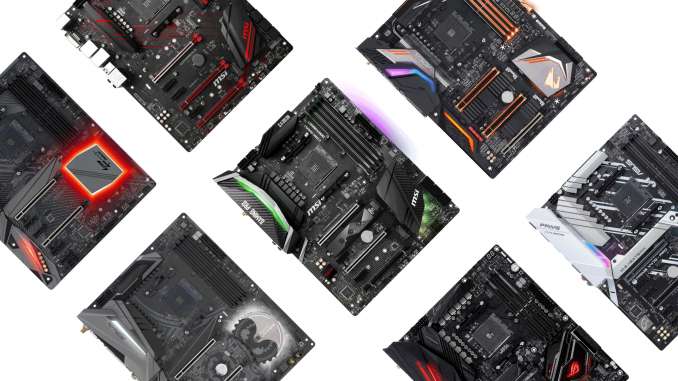 X570 motherboards will be expensive. This is because of the technology, but also because AMD does not want to be the budget variant any more.
Ryzen 3000: AMD wants to move away from budget image
In recent years, AMD has developed more and more from an underdog to a serious player in the processor market. The Ryzen processors have turned the whole industry upside down, forcing even Intel to rely on more than four cores. In the meantime, the competitor has even increased the number of cores to eight. One argument for the Ryzen processors in the past was that they are cheaper. This is due to the fact that Intel had massive manufacturing problems with 14nm. On the other hand, AMD has also always aimed for low prices in order to be able to assert itself better against Intel.
With the new processors that AMD introduced at Computex 2019, Intel is well ahead of the pack. The new generation codenamed Matisse offers up to 12 cores (or up to 16), comes with 7nm structure width and PCIe 4.0. Therefore, AMD wants to move away from its budget image, as MSI CEO Charles Chiang confirmed in an interview. The processors remain comparatively cheap, but the motherboards differ.
X570 motherboards will be expensive, X470 will remain
This is already demonstrated by the broad lineup of the upcoming X570 mainboards. More X570 mainboards are already known than X470 mainboards are available on the market. According to MSI CEO Chiang, this is because AMD wants to take the X570 chipset to a new level, also in terms of price. Accordingly, with this generation there are significantly more high-priced motherboards, and the entry-level boards with X570 are also expected to become significantly more expensive. AMD's goal is to get motherboard manufacturers to launch a broader motherboard lineup on the market and to get away from the budget image. The upcoming X570 mainboards are therefore also available in very high-priced versions in order to catch up with Intel.
According to Chiang, another factor is AMD's new chipset. This brings PCIe 4.0 and thus a significantly more expensive implementation than the long-established PCIe 3.0. Cooling for the chipset, which has 10 watts more TDP than X470, is also more expensive, as is the chipset itself. All these costs would of course be handed over to the customer. But Chiang also let us know that the X470 mainboards are currently staying on the market. These will continue to be produced and distributed in order to be a somewhat cheaper alternative to X570. However, the prices for X570 are not completely fixed yet, so something could still change. Whether the B550 mainboards also will become more expensive as a result is not known. We expect further information at E3 2019.