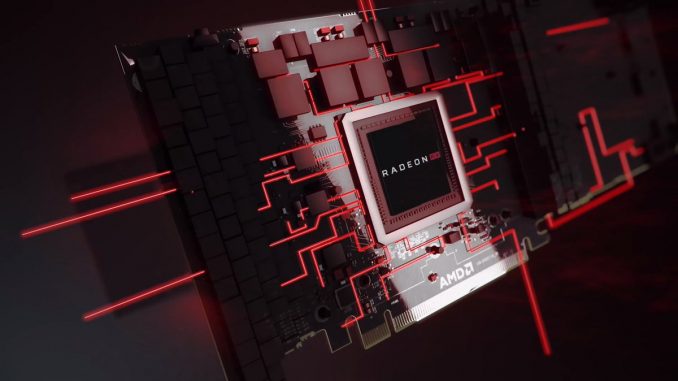 Prior to the presentation of the AMD Navi generation, a presentation slide has been leaked. This shows a picture and technical data of a Radeon RX 5700 XT.
Tomorrow comes Radeon Navi
AMD officially introduces the new Radeon Navi series at tomorrow's E3 show in Los Angeles. After the Radeon VII it is the second graphics card series with 7nm structure width. There was already some information at Computex. The new generation is no longer based on Graphics Core Next (GCN), but on a new architecture called Radeon DNA (RDNA). AMD was still rather vague at Computex, but already presented the flagship of the RX 5700 series, which clearly outperformed the RTX 2070 in Strange Brigade. AMD was able to significantly increase the IPC by switching to 7nm and further improvements. Shortly before the presentation at E3, the first data has leaked out.
RX 5700 XT with 2,560 shaders and 8 Gigabyte GDDR6
The website Videocardz has already received a presentation slide before tomorrow's presentation at E3. This shows a picture of the RX 5700 XT as well as the technical data. The RX 5700 XT comes with 40 compute units and thus 2,560 shader units. The video memory is generously dimensioned with 8 gigabytes GDDR6. The clock rate is 1,605 MHz in base and 1,905 MHz in boost. Interestingly, AMD also specifies a "game clock" of 1,755 MHz. This could mean a permanently attached clock while playing. The FP32 performance is listed with 9.75 TFLOPs on the slide.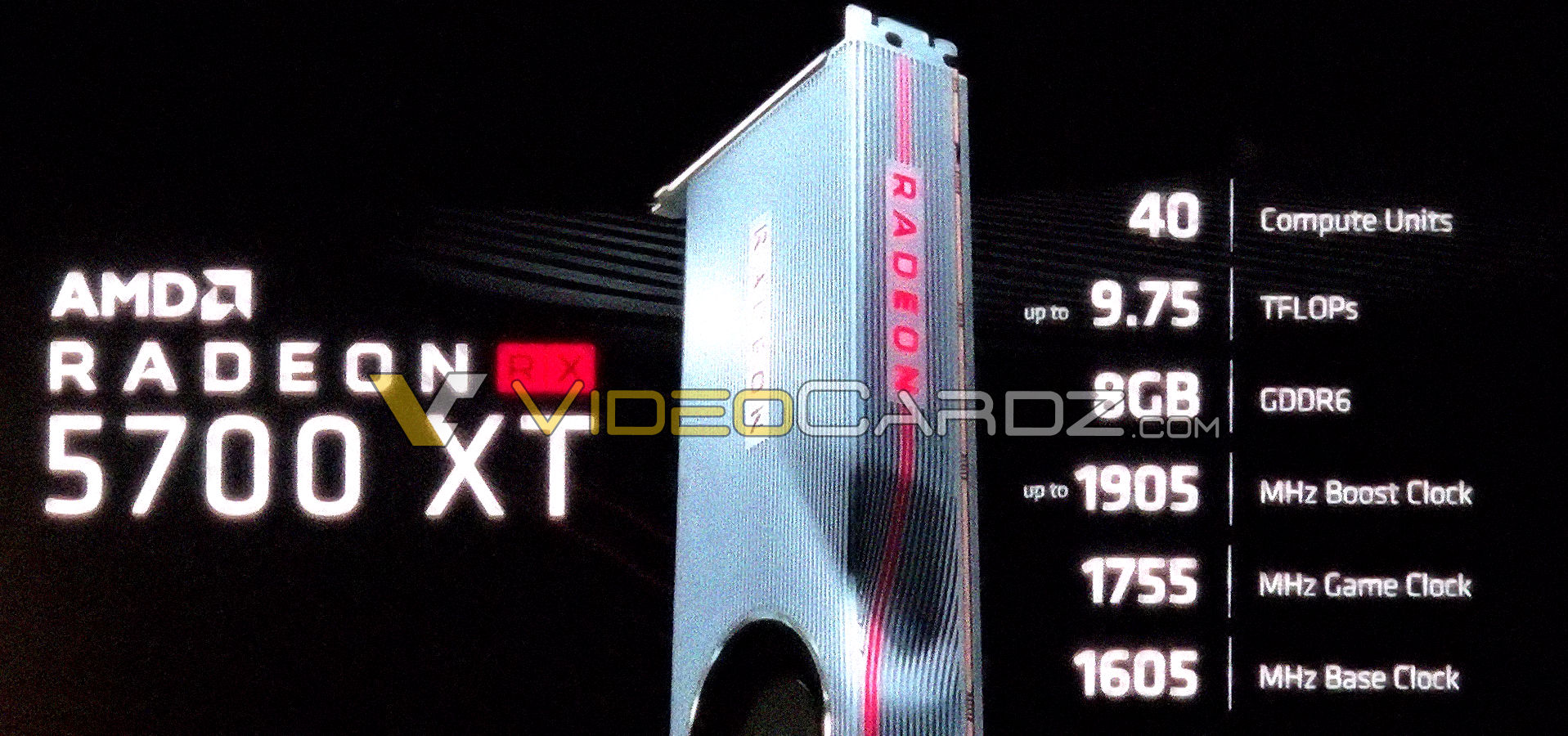 Also interesting is the picture of the graphics card, which can be seen in the background. Although this basically continues the design line of the Radeon VII, AMD apparently relies on a radial fan design for Navi. On the side you can see a red "Radeon" lettering, the case is silver. At tomorrow's presentation at the E3 we will probably learn all the remaining details. The presentation will take place at 3 pm PST, which corresponds to midnight in Europe.