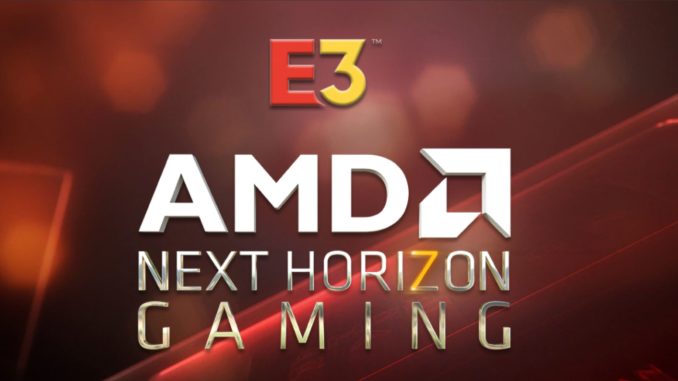 AMD has announced the Next Horizon gaming event at E3. At the fair there will be details about new products. With this the Navi-Launch should be definite.
AMD Next Horizon Gaming Event at E3
AMD announced today that it will be hosting an event and livestream at the E3 show in Los Angeles. The event is called "Next Horizon Gaming" and will focus on gaming at the Electronic Entertainment Expo (E3). The event will be hosted by The Game Awards maker Geoff Keighley on June 10, 2019 at The Novo Hotel in Los Angeles. The start is set at 3 pm Pacific Time. Interested visitors can register for the event via the company's website. As usual, there will also be a live stream on the AMD YouTube channel and on Facebook.
Launch of Navi at E3 virtually fixed
As can also be seen from the press release, there will probably be a product presentation. AMD calls the event itself an "AMD fan event to unveil next-generation products that will power new PC, console and cloud gaming experiences for years to come". In addition, leading game developers will demonstrate "never-before-seen game content".
Since the product launch of Ryzen 3000 will probably take place at Computex 2019 in Taipei, only one large product range remains: Navi. In the run-up to this announcement it had already been rumored that AMD could present the new graphics card generation at E3. Also a launch at an own event on July 7th had been discussed many times. A combination of both (presentation at E3 and joint market launch with Ryzen 3000 on July 7) is of course also possible. Due to the announcement the E3 can be considered as a fixed date. AMD has presented graphics cards at the E3 in the past with the RX 470 and RX 460 as well as the R9 Fury X. We will know more by 10th of June at the latest.