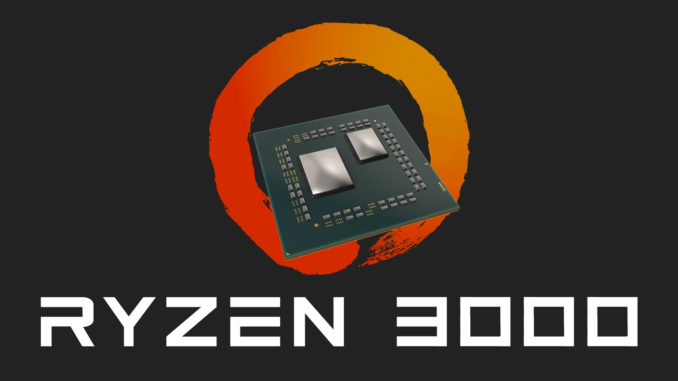 AMD has confirmed that there is no PCIe 4.0 for old motherboards. In the run-up there were hints that X470 and B450 with Ryzen 3000-CPU can handle PCIe 4.0.
Ryzen 3000 brings PCIe 4.0 support
At Computex 2019, AMD introduced Ryzen 3000, the first mainstream generation to support PCIe 4.0. This provides an even faster connection to the processor, doubling the bandwidth compared to PCIe 3.0. The Radeon Navi graphics cards are the first GPUs that will be able to use the bandwidth. In addition, there are new NVMe SSDs that also support PCIe 4.0.
A discovery in a BIOS update of Gigabyte was particularly satisfying. In the update of an X470 Aorus Gaming 7 WiFi, "Gen 4" could also be set for the PCIe generation. This was also possible with other motherboards, as various sources confirm. All you need is a Ryzen 3000 processor, then the first x16 slot could also work with PCIe Gen 4. However, AMD itself now confirms that support is not planned this way.
No PCIe 4.0 for X470, B450, X370, B350 and A320
The confirmation came via a route not necessarily unusual for AMD. On Reddit, Robert Hallock, AMD's Technical Marketing Director, commented on an article by Sweclockers. He confirmed that despite the basic technical feasibility, no PCIe 4.0 support is planned for the older motherboards. Although this had been considered and tested, AMD could not ensure that the significantly higher requirements of PCIe 4.0 with regard to the signal path were met by all older motherboards. AMD could not afford a 'yes, no, maybe' on the market. The potential confusion is simply too high. Therefore they decided to disable the function completely with the final BIOS versions for Ryzen 3000.
Thus, the upcoming X570 motherboards are currently the only motherboards with PCIe 4.0 support. The B550 motherboards, which will probably be released soon, also support the new PCIe standard, but have yet to be released. On July 7th we will find out how PCIe 4.0 actually performs.