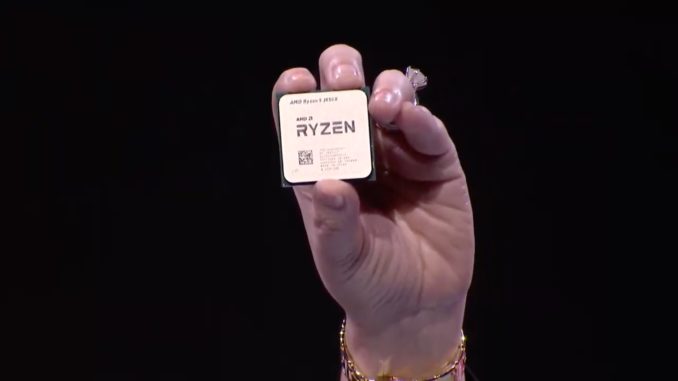 AMD introduced a new Ryzen 3000 processor at E3. The Ryzen 9 3950X comes with 16 cores and 4.7 GHz boost clock for $749 in September.
It does exist!
The confusion was already great last December when a first "leak" spoke of 16 cores at up to 5.1 GHz on the new Ryzen 3000 processors. Before Computex 2019, the signs that a 16-core CPU would actually come onto the market were once again growing. At the presentation in Taipei, the disappointment of many was to be seen. No 16 cores, no 5.1 GHz, only 12 cores up to 4.6 GHz with the Ryzen 9 3900X. The very next day it was said that in the background of the Computex some insiders were allowed to try out a 16-core.
Shortly before E3 2019, the rumors finally hardened with the appearance of an official AMD presentation slide. The 16 cores from the first leak of AdoredTV remained, but unfortunately there was little left of the name, the TDP, the high clock rate and also the low price. At today's Next Horizon Gaming event at the E3 2019 AMD finally introduced the Ryzen 9 3950X.
16 Cores, 4.7 GHz Boost, 105 Watts TDP, Launch in September for $749
This showed that the slide was indeed authentic because all the data matched. The Ryzen 9 3950X comes with 16 cores, 32 threads and a gigantic 72 megabytes of cache. The base clock is 3.5 GHz, the boost clock 4.7 GHz. Interestingly, AMD has succeeded in packing these values into a TDP corset of 105 watts. However, it remains to be seen how high the power consumption will be. All this continues to take place on the AM4 socket. The Ryzen 9 3950X is therefore also compatible with the older motherboards of the first and second generation.
However, AMD lets you pay for this technical data. The Ryzen 9 3950X is by far the most expensive Ryzen model with a price tag of $749. However, the high price also indicates which product the 16-core will replace. With the 3950X name, the processor is already poaching in Threadripper territory, so it's likely that AMD's HEDT platform will start with 24 or more cores. The Ryzen 9 series then replaces the 12 and 16 cores of the Threadripper series. The launch of the Ryzen 9 3950X will not take place at the same time as the rest of the Ryzen 3000 lineup on 7 July, but in September. AMD does not specify an exact date.