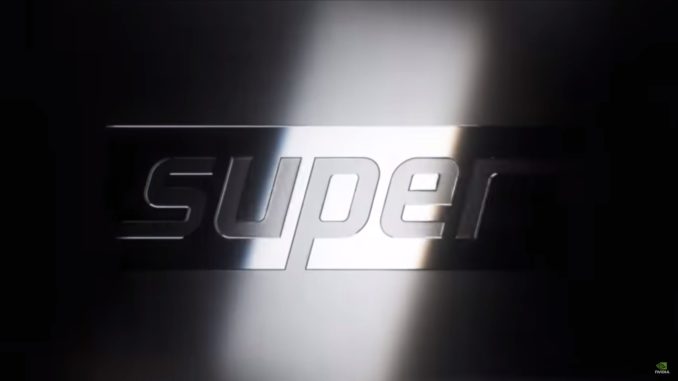 Nvidia has published a video entitled "Something super is coming…". This might indicate the introduction of new graphics cards at Computex.
"Something super is coming…"
While AMD is launching a major offensive against Intel and Nvidia with Ryzen 3000 and Navi at Computex 2019, the latter manufacturer is keeping a low profile as far as the exhibition is concerned. However, the company has now released a teaser video entitled "Something super is coming…" via the GeForce channel. There's not really much to see in the video. It seems to be animations of a milled lettering. At the end you can see a short illuminated "Super" emblem, then the mysterious video ends.
Super: new Nvidia GPUs?
The video so shortly before the Computex lets the rumour mill of course boil over now. Usually teasers point to new products or releases after all. So what might be behind Nvidia Super? We now dare to speculate.
A possible explanation, which Videocardz also represents, is a new Titan GPU. Since Nvidia no longer uses the GeForce logo on the Titan and generally no longer sees the graphics card in the gaming segment, the GeForce channel would be the wrong place to publish such a video. Another possibility is that the company is actually planning a Turing refresh. Such a refresh has been in the news for several weeks. Thus Nvidia could bring either faster memory or also changed configurations like a RTX 2070 Ti on the market. The opponent for this would be the upcoming Navi generation, which AMD will probably present at Computex 2019.
At Computex 2019, Nvidia will also hold a keynote speech. On May 27th we could already find out what Nvidia Super is all about.