This content is an advertorial, but that doesn't mean we can't fire off a nice discount at you. Get a genuine Windows 10 Pro OEM Key for a price as low as $11.91 with our PC20% coupon code.
URCDKey is an online games and software vendor that sells genuine license keys for a large selection of games, and software, including Microsoft Windows and MS Office. pcbuildersclub.com teamed up with URCDKey to offer readers a nice option in software and entertainment deals with enticing prices. On this page we present promotions and some discounts that you can use with our PC20% coupon cod. Have a peek at URCDKey.
Below you find promotions for URCDKEY's best-selling software deals including Windows 10 and Office 2016. If you enter pcbuildersclub.com at checkout, you'll get 20% off the keys. We were also able to get a small discount for game keys (3% off) and 20% off for PC accessories.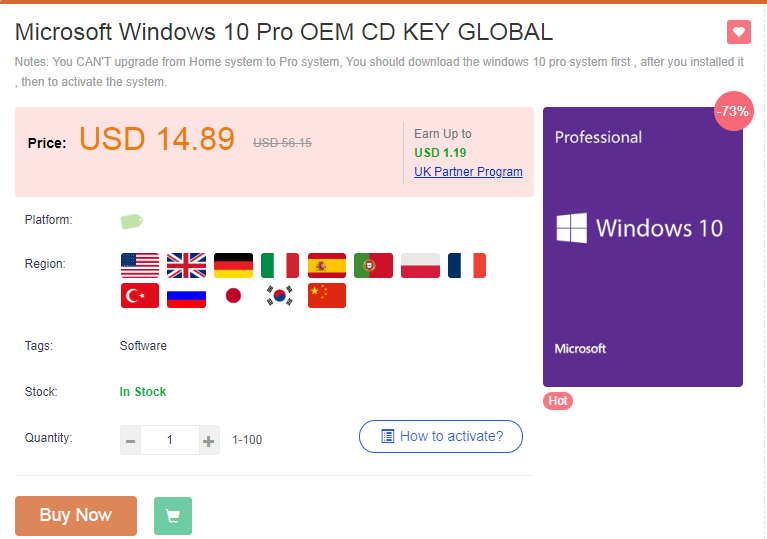 Use coupon code PC20% at checkout for 20% off on Windows software purchases.
Use coupon code PC3% at checkout for 3% off on non-game software purchases. The coupon code LKWT gives you 20% off the PC accessories.
Call Of Duty Black Ops 4 : sale price $40.01 (after 3% code)
ZERODATE 3200 DPI 7 BUTTONS GAME MOUSE : sale price $24.00 (after 20% code)