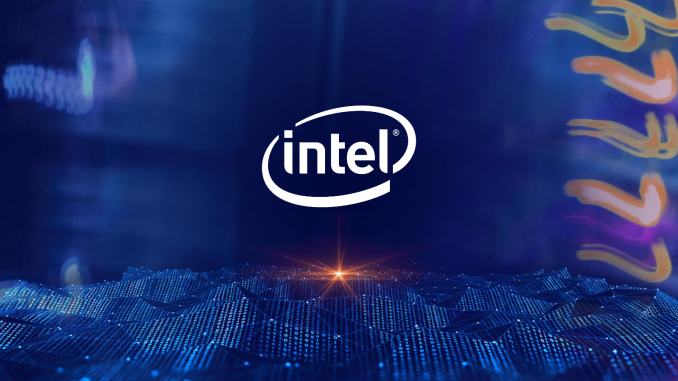 Recently there have been indications that Intel could sell Core i processors without iGPU. Now the CPUs and their prices have appeared in two shops.
Intel launches processors without iGPU
The processor manufacturer Intel has been the market leader in the CPU segment with its products for years. The Core i processors are an important factor here, as they can be used in many computers thanks to integrated GPU, especially in the enterprise segment. Exactly this feature seems to be eliminated by Intel in its own series. The recently leaked processors with the F suffix at the end should be processors without iGPU. These are supposedly the same CPUs as in the current Core i series.
It's still unknown whether Intel will have its own die without the integrated iGPUs or simply deactivate the iGPU. However, the processors could be much cheaper than the current models with iGPU. Gamers in particular are not dependent on the iGPU either, as a dedicated graphics card is usually used in this segment. Intel could target exactly this group by offering lower prices and either sell more or get rid of partially defective dies. The models i9-9900KF, i7-9700KF, i5-9600KF and i5-9400F have now appeared at two European hardware retailers including prices.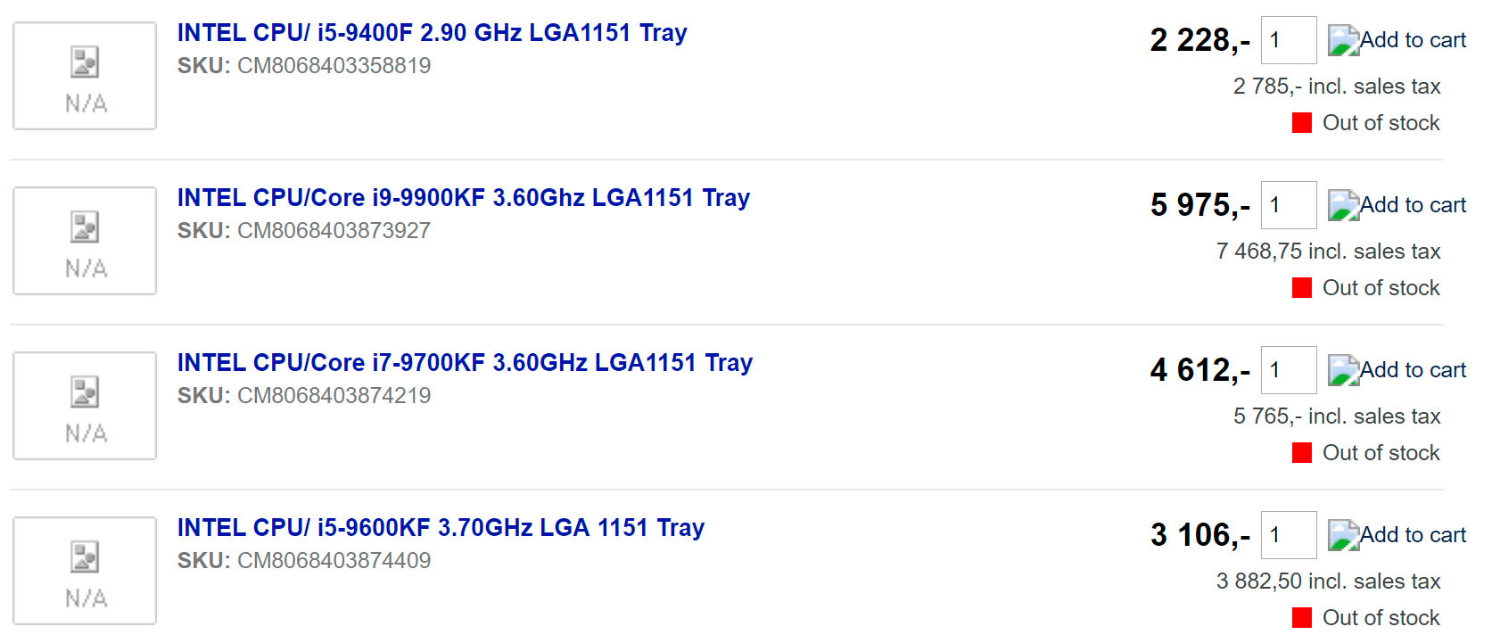 Prices appeared in Norwegian and Finnish shop
The English edition of Tom's Hardware has found two hardware retailers that already list four of the planned processors. These are the derivatives of the currently available models i9-9900K, i7-9700K and i5-9600K as well as the not yet available i5-9400. All are listed with an F suffix and different prices. The Norwegian shop lists the i9-9900KF with the equivalent of $684.97 US, while the Finnish shop already lists it for $511.26 US. The i7-9700KF is listed for $528.17 US only in the Norwegian shop. The i5-9600KF costs $355.70 US in the same shop, while it only costs $188.34 US in the Finnish shop. The i5-9400F is again only listed in Norway and costs $255.15 US.
The gaping prices currently still point to placeholder prices. However, the listings show that Intel apparently actually plans processors without GPU. Whether the prices will then be lower remains to be seen. It is also interesting that only tray versions are listed in the Norwegian shop. The F processors may also be suitable for system builders, who often work with somewhat cheaper tray versions. In the future, pre-built gaming PCs could be equipped with an F-processor. By the way, Intel might start the new series very soon. Both shops indicate that the CPUs are expected from January 3rd 2019.