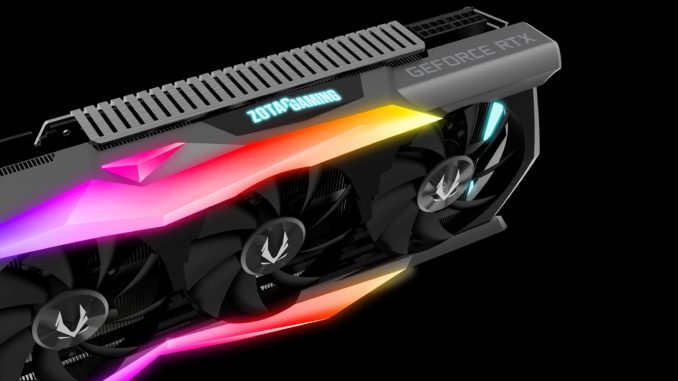 Zotac's top model of Nvidia's RTX series has not yet been released. However, a Zotac RTX 2080 AMP Extreme is already listed and gets a higher VRAM speed.
Where's the AMP Extreme?
Zotac is becoming more and more a popular board partner for Nvidia graphics cards. The company also joined in right at the presentation of the new RTX series, code name Turing, and initially launched three models. However, the ultimate top model was still missing. While models of the series AMP, Triple Fan and Blower were already available at the start, the top model AMP Extreme had not yet been released. Zotac is following a different strategy than most other manufacturers, who first released the top models and only slowly make the cheaper models available. However, there are already entries on the Zotac page itself for the AMP Extreme version of the RTX 2080.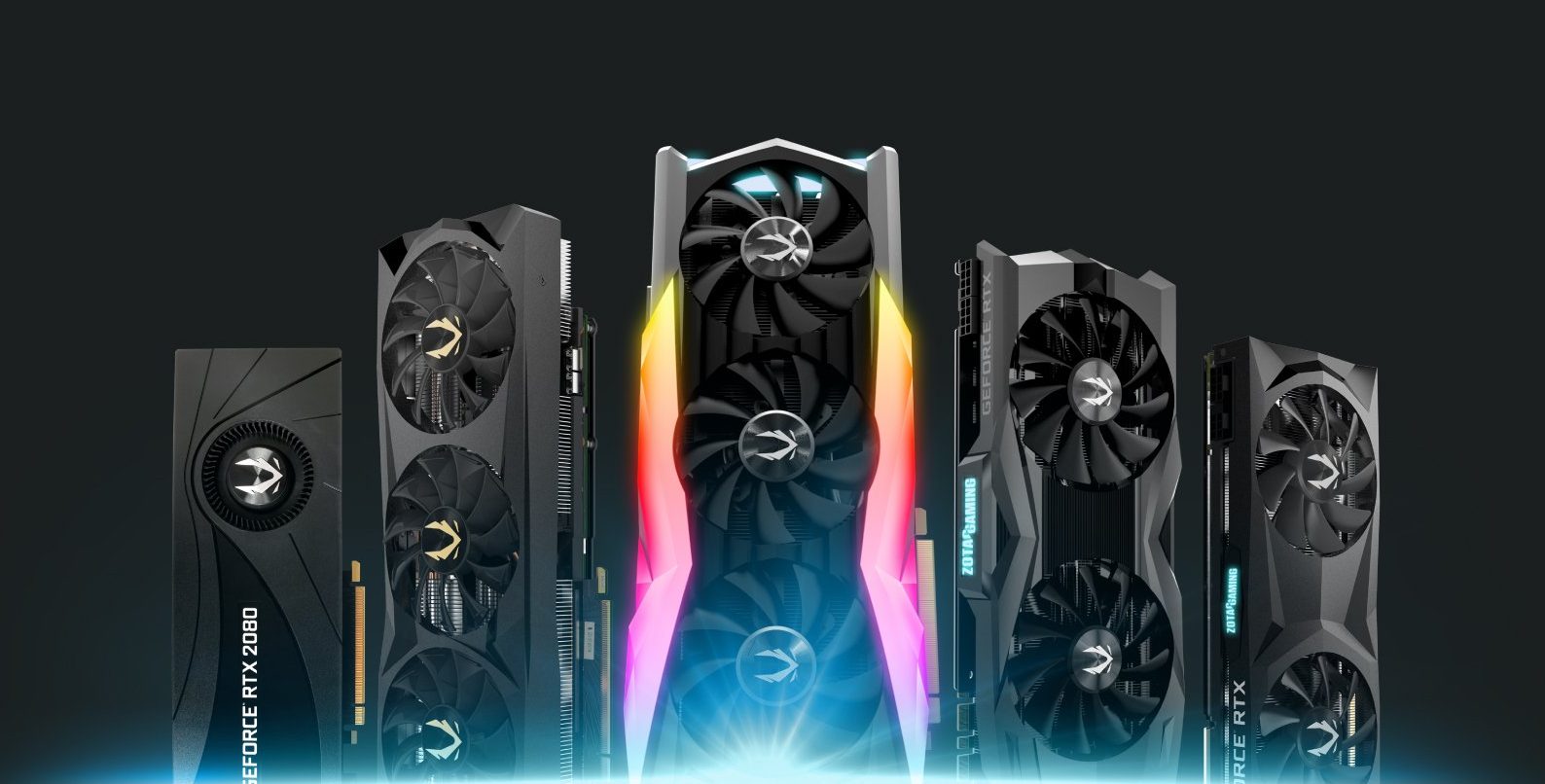 Zotac RTX 2080 AMP Extreme comes with RGB and a higher VRAM speed
If you go to the Zotac homepage for all RTX graphics cards, several pictures will catch your eye. You can see all graphics cards from Zotac, including the AMP Extreme. There are also separate product pages for the RTX 2080 AMP Extreme and RTX 2080 AMP Extreme Core. There you can see a massive cooler with more than two slots height and two RGB sidebars. These can be controlled with a function or software called Spectra 2.0. Two 8-pin connectors are used for the power supply. For the GPU, a very strong power supply is available through 16+4 phases, which should make especially overclockers happy.
The detail pages do not reveal what the actual difference between the two versions is. Also the boost clock is not listed yet. However, it is noticeable that the memory clock is specified with 14.4 Gbps, which differs from the standard configuration of 14 Gbps. The AMP Extreme graphics cards arrive with a GDDR6 graphics memory already overclocked. The core version will probably differ from the normal AMP Extreme version only in a lower boost clock. It probably also contains the weaker chip of the RTX 2080, which would be extremely unlikely for a top model. It is still unclear when the models will be on the market. Also a RTX 2080 Ti AMP Extreme is not listed yet, but should follow later this year.