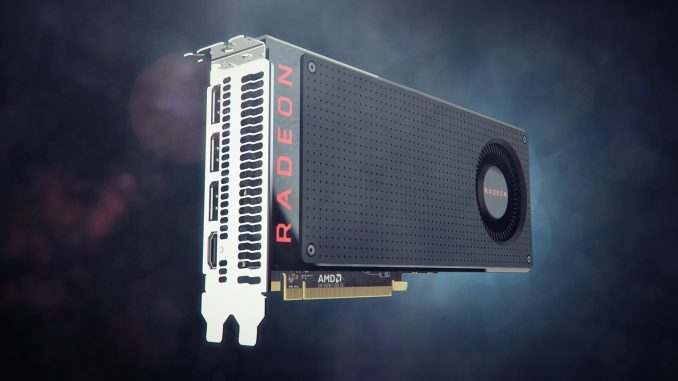 AMD allegedly plans a new version of Polaris as Polaris 30 with 12nm structure width. A leaked RX 590 with benchmark confirms this.
Why a Polaris refresh?
AMD has been in the background recently when it comes to graphics cards. While Nvidia has brought a new generation of graphics cards onto the market, the Californian company simply can't compete with Turing. AMD will only be able to fight its way back with the Vega 20 generation produced in 7nm and later with Navi. Meanwhile, there could also be a Polaris refresh to bridge the gap. A chip called Polaris 30 already appeared recently. It is supposed to be a refresh, which is manufactured in 12nm instead of 14nm. On the one hand the performance should increase, on the other hand the consumption might be optimized.
There could be several reasons why AMD now once again launches a successor of Polaris 20 and the RX 570/RX 580. On the one hand, there has been no refresh for over a year. The OEM PC manufacturers, constantly need new components. On the other hand, AMD could target the mining market with Polaris 30. This market has shrunk considerably due to the introduction of an Ethereum Antminer and the generally falling prices, but the miners continue to buy graphics cards. AMD could sell a powerful and energy-saving Polaris refresh to the miners while the gamers rely on Navi. The Navi generation might not be as efficient by using GDDR6 or HBM2 as Polaris currently is, also in terms of costs.
Benchmark of a RX 590 leaked out
A new leak now shows that the new generation is not a complete rebrand. In the last leak we assumed a continuity of the nomenclature with an RX 670 or RX 680. However, the leaked benchmark shows a generic graphics card of the "RX 590 Series". Together with a Ryzen 7 2700, a clock rate of 1545 MHz and 8 gigabytes of graphics memory, it achieves a score of 5,082 points in Time Spy. The clock rate is 205 MHz higher than the boost clock rate of a RX 580. In comparison, the score of a PowerColor RX 580 Red Devil is 4,399 points on stock, which is why the potential RX 590 is 15.53 percent above the strong custom card.
If the benchmark is authentic, the RX 590 would probably also be worth a look for gamers as long as Navi is not yet on the market. More likely is that the graphics card is actually only intended for the mining market and will only be sold to miners.