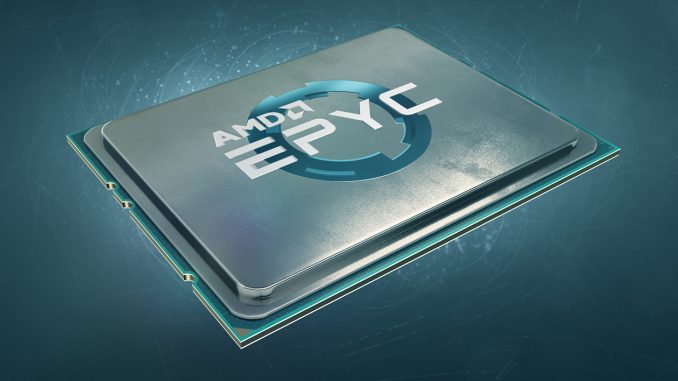 AMD's Zen 2 architecture will soon be available in the first products. A leak shows that Zen 2 allegedly has 13 percent more IPC than Zen+.
Zen 2: AMD improves the successful architecture
While Intel is still struggling with 14nm production bottlenecks and 10nm production is not yet ready, the competitors are doing well. The first Zen 2-based processors are expected to appear at the end of 2018 or early 2019. The second generation of Epyc processors called Rome will be the first, followed later by the Ryzen 3000 processors. Zen continues to be a true success factor for the company. With the Zen architecture, AMD has again become competitive against Intel in the processor sector. With up to eight cores and 16 threads, Ryzen even forced its competitor to release a mainstream eight-core processor within just two generations. Before that, there were only quad cores as flagships for ten years.
With Zen+, there was already a refresh after one year, which improved the existing architecture once again. AMD relies on the 12nm manufacturing process. The real revolution, however, is now the real successor of Zen, called Zen 2. It is manufactured in 7nm structure width at TSMC, which should bring both more efficiency and more performance. The fact that the IPC is also rising has now leaked by an Italian tech site.
13 percent more IPC than Zen+
The Italian site Bits and Chips has heard from a source how Zen 2 should perform in relation to the IPC. The source is supposed to be a reliable informant who is probably an AMD insider. Bits and Chips tweeted that the IPC is supposed to have increased by 13 percent compared to Zen+. From Zen to Zen 2 it was only about 3 to 5 percent. Even earlier, there was a leak of up to 16 cores in AM4 processors and 15 percent higher IPCs. However, the tests performed were not games or comparable benchmarks, but scientific processes. It is therefore obvious that processors of the second Epyc generation were used for the test.
Zen+ -> Zen2: +13% IPC (Average) in scientific tasks. Not bad.
P.S. No gaming data, atm.

— Bits And Chips – Eng (@BitsAndChipsEng) October 16, 2018
The increase in IPC (Instructions Per Cycle) might be particularly pleasing for gamers, since games are usually better designed for a higher IPC. The unit is the number of executable instructions per clock cycle. The relatively low IPC of the Ryzen processors was one of the biggest criticisms. If the information from Bits and Chips is correct, AMD will be a strong competitor for Intel with Ryzen 3000.