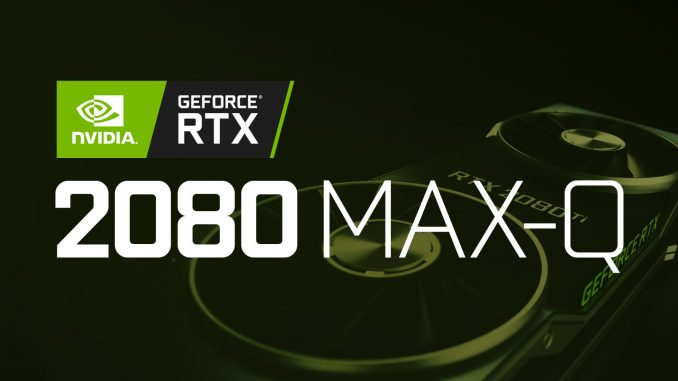 After the launch of the Nvidia Turing models for desktop, the mobile models will soon also be released. The first models are already expected at CES 2019.
Turing Mobile GPUs leaked
Nvidia currently has a lot of work to do to meet the demand for Turing graphics cards. There are still massive delivery problems with the RTX 2080 Ti. This is almost nowhere and in no version available. The series seems to make a good start even though the prices are high. In October, the RTX 2070 will also be launched on the market. What's still missing are the mid-range models and the mobile GPUs.
The mobile versions have now appeared for the first time ever. wccftech has received some information about the mobile models from Turing. These will be presented for the first time at the Consumer Electronics Show in Las Vegas at the beginning of January 2019. All models will be launched except the RTX 2080 branch, which will follow a little later. The top models RTX 2080 and RTX 2070 are available in two versions. The standard version is equipped with a higher TDP. The Max-Q versions use less TDP and are more efficient. A total of eight models are planned:
NVIDIA RTX 2080 Mobility
NVIDIA RTX 2080 Max-Q Mobility
NVIDIA RTX 2070 Mobility
NVIDIA RTX 2070 Max-Q Mobility
NVIDIA RTX 2060 Ti Mobility
NVIDIA RTX 2060 Mobility
NVIDIA RTX 2050 Ti Mobility
NVIDIA RTX 2050 Mobility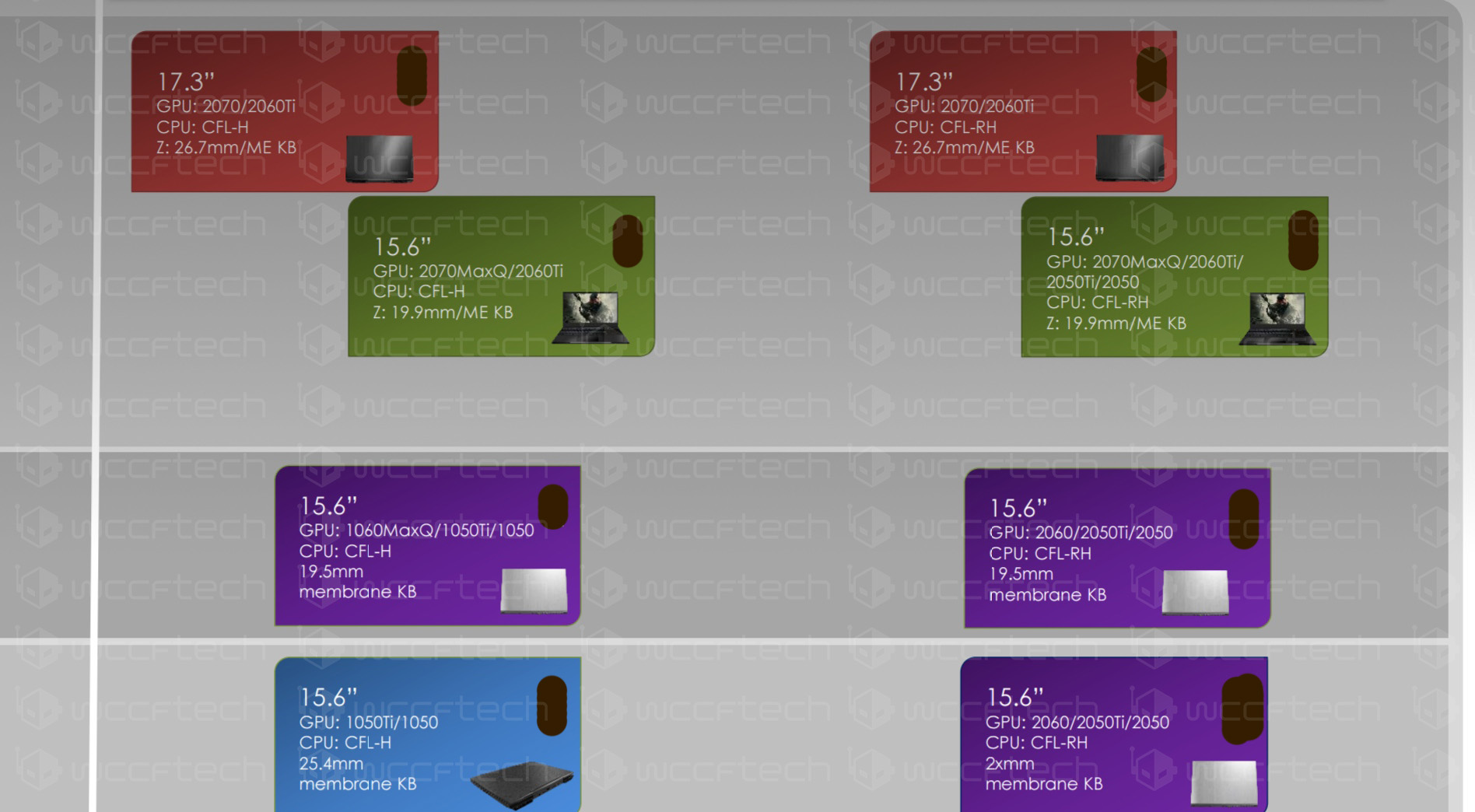 No RTX lowend models, 2060 Ti?
There are also some interesting details in the leaked lineup. It's not sure if the RTX naming remains, at least for the low-end models. Earlier leaks have already reported that the desktop version of the 2060 could also be called GTX instead of RTX. Interesting is also the fact that there is apparently also a Ti version of the 2060. Only the RTX 2070 in this generation would not have a Ti version if there will be a 2060 Ti in the desktop segment. There is also no Max-Q version of the 2060 this year, which was still available for the Pascal series. Maybe Nvidia just divides into 2060 and 2060 Ti.
The CES 2019 should be a good moment for Nvidia to launch, therefore we assume that the time is right. Notebook manufacturers will present new notebooks with the Turing Mobile GPUs on CES 2019. Time will tell, if the informations from this leak are true.