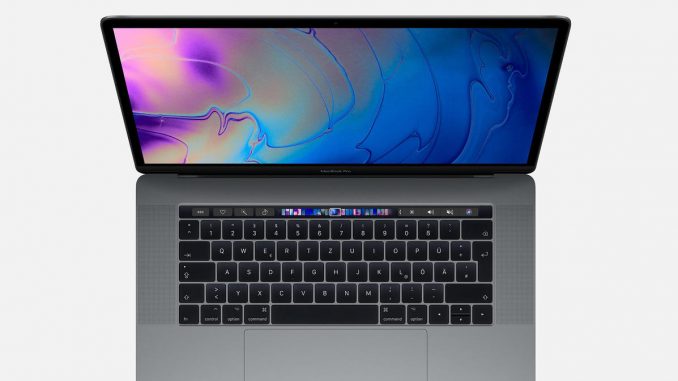 Apple has always been criticized for expensive memory upgrades for Macs. Now the company has significantly lowered its prices – in some cases by $1,600.
Mac SSDs will be cheaper
Already in the future there has been criticism of the computer manufacturer Apple for exorbitantly expensive SSD upgrades in the Macs. For example, upgrading the SSD in MacBook Pro 15 Inches to 1 Terabyte costs a massive $600. Whoever wanted to call the full expansion with four terabytes his own must put a full $3,000 on the table. It is obvious that these prices do not have much to do with the market reality in which SSD prices are continuously falling. Only SSDs from Apple can be used in the new Mac Pro or iMac Pro via proprietary ports. In the MacBooks, the SSDs have even been soldered directly onto the MacBooks for years, making it impossible to swap them. Apple thus exploits its position and charges its customers.
Recently Apple seems to have at least partially abandoned this course. Heise reports that with the introduction of the new MacBook generation, the company has partially halved the price of SSD upgrades. The upgrade to 1 terabyte in MacBook Pro 15 inches instead of $600 "only" costs $200 more. There are also price reductions for SSDs on other Macs.
In the best case $1.600 cheaper
The difference is particularly high in the most expensive models. For example, the 4 TB SSD of the 512 GB 15-inch MacBook Pro used to cost $2800. It now costs $1,400. These savings are seen across the iMac, iMac Pro, Mac mini, and MacBook Air line. Let's take the entry-level 15-inch MacBook Pro, which comes with 256 GB SSD. Before today, a 512 GB upgrade cost $200, the 1 TB SSD cost $600, the 2 TB SSD cost $1,200, and the high-end 4 TB capacity was $3,000. Now, these same upgrades come in at $200, $400, $800, and $1,600.
The models with the new prices are currently only available from the Apple Store. Other dealers have not yet received the inheritance, but this will probably change in the future.