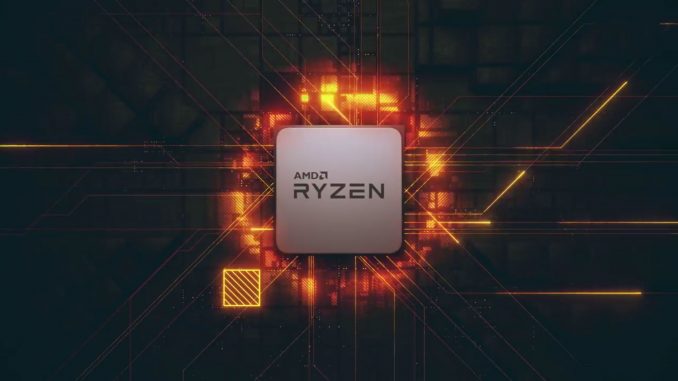 The Windows Scheduler thus had its problems with the Ryzen CPUs. The May update 1903 of Windows 10 now brings a significant performance boost.
Windows 10 had its problems with Ryzen
AMD Ryzen processors have been on the market for more than two years now. Recently, the company introduced the third generation, with up to 16 cores on the market. The Ryzen processors had a rather rough start with regard to Windows 10. The structure of the Ryzen processors, in which several Core Complexes (CCX) or even several Dies are linked together, was a challenge for the Windows Scheduler. The Windows Scheduler is responsible for distributing the program threads to the individual cores and for clocking up the cores. This scheduler is primarily tuned to Intel CPUs, but could also handle the CCX and several Dies only with difficulty. This resulted in threads running on multiple cores or being unfavorably and slowly moved between CCXs. Over time, the Scheduler has improved noticeably, with the May Update 1903 for Windows 10, performance has now increased significantly once again.
Windows 10 1903 accelerates Ryzen
At the last Techday, AMD also talked about improvements to the Windows 10 scheduler. With the latest May update 1903, Windows 10 can handle Ryzen CPUs even better. This applies not only to the new Ryzen 3000 processors, but also to all older CPUs and threadrippers. The improvements are intended to have a special effect on tasks that use only a few cores. The threads would now switch back and forth between the individual CCXs less. With a Ryzen 7 3800X, AMD was able to get 15 percent more FPS out of the Rocket League game compared to the previous Windows version.
Another point is the high clocking of the cores. When a load is applied, the cores should start to clock up much faster in the future. According to AMD, Windows 10 should need only 1-2 milliseconds instead of 30 milliseconds to create the correct clock rate. AMD tested this again with the Ryzen 7 3800X. This is said to have resulted in six percent more performance in PC Mark 10. It still has to be seen how much older Ryzen models will benefit from the update.