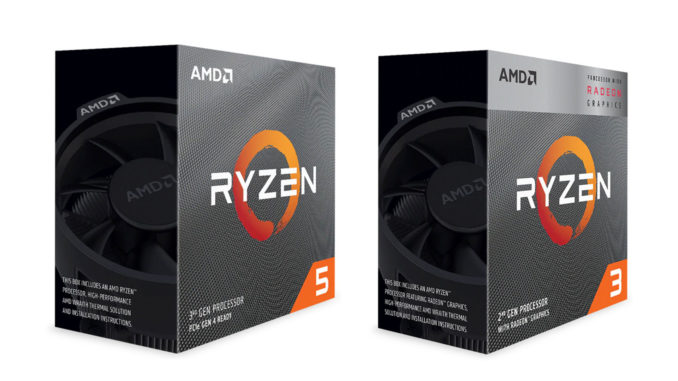 After the leak in a Danish shop a Ryzen 3000 CPU with price appeared also in a German shop. The Ryzen 5 3400G costs there 160.28 Euros.
Ryzen 5 3400G surfaced in shop
A few days ago the first prices of Ryzen 3000 processors and X570 motherboards appeared in a Danish shop. Especially the prices of the motherboards were interesting, because they confirm again that AMD has a new pricing policy. The processors are still competitively priced, but things are different with the motherboards. These are extraordinarily expensive. This was already indicated by the MSI CEO in an interview, and a leaked price list from Asus also pointed to high prices. However, the Ryzen 3000 processors in the Danish shop were also listed at relatively high prices.
One of our readers already came across the Ryzen 5 3400G last week via the European price comparison platform Geizhals. The processor could be found via the filters and was listed at the German shop XITRA.DE. The listing and the corresponding page at Geizhals are now offline again, but we have a screenshot of it: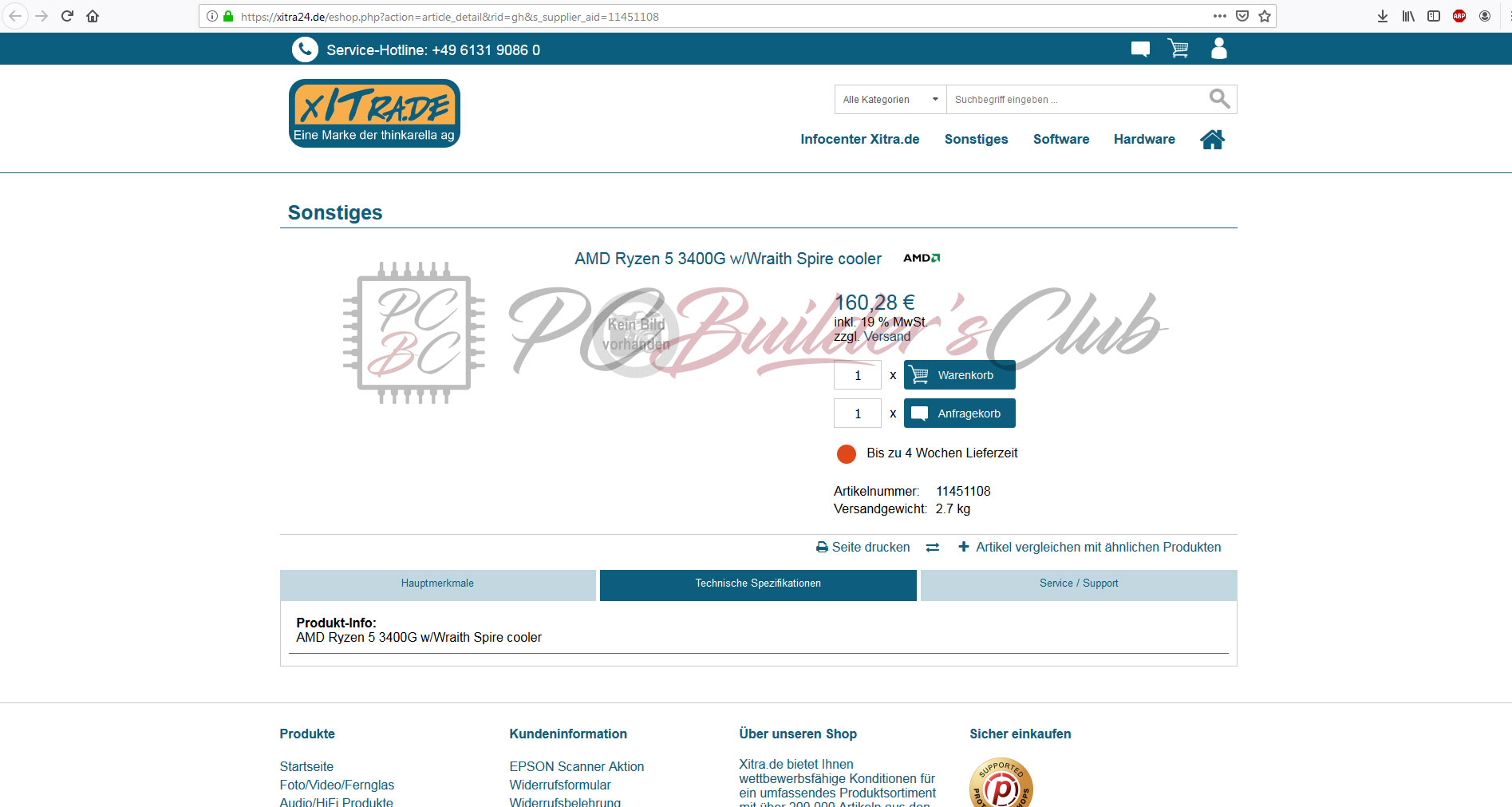 Ryzen 5 3400G costs 160.28 Euros
While at the Leak in the Danish shop relatively high prices were still listed for the Ryzen 3000 processors, the price at XITRA.DE rather corresponds to the expected UVP. It costs 160.28 Euros. Without 19 percent of taxes and converted to US dollars this is a price of $150.93. The delivery time is indicated with "up to four weeks", as additional information there is also the information that the processor comes with a Wraith Spire cooler, which is nothing new. Like the rest of the Ryzen 3000 processors, the APUs will be launched on July 7.
We thank our reader Samuel for the screenshot!