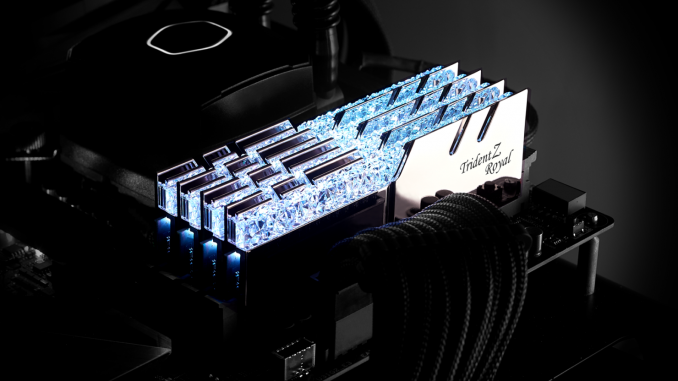 The prices for RAM are going down. Strong overproduction and the trade war between China and the USA are expected to lead to a further 25 percent decline.
Memory: price drop continues
While the price of RAM rose massively a good two years ago, there has been a strong countertrend for some time now. Some kits are currently even at their absolute lowest level. DDR4 memory is therefore cheaper than ever before. It is good for the customer that this trend will even continue. As DRAM eXchange reports, the prices for RAM are to fall after a good 25 percent in H1 then once again around further 25 percent until the end of the year. On the one hand, this was due to further overcapacities of the largest manufacturers Samsung, Micron and SK Hynix. These have accumulated stocks to weeks or even months.
The second and probably most important reason, however, is the current trade war between the USA and China. This concerns also Huawei, one of the biggest server manufacturers at all, in a big way, why DRAM eXchange assumes that the demand for RAM will sink thereby strongly. The general demand in China is also impaired by the trade war, which is why small storage manufacturers in particular will remain sitting on their inventory. All this leads to a sharp drop in memory prices.