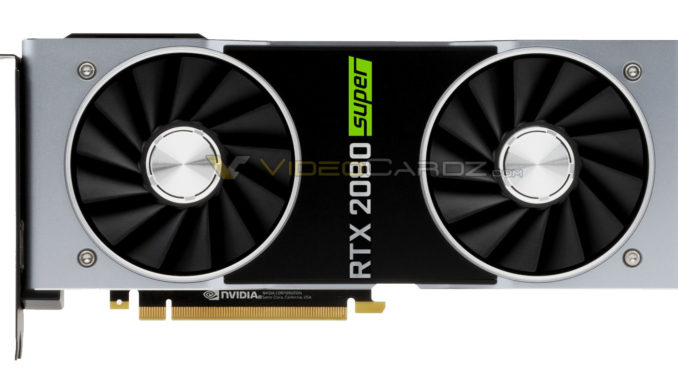 The Nvidia Super-GPUs start in a few days. A leak shows that the current series is not expanded, but replaced. The prices should remain the same.
Nvidia Super: replacement for current GPUs?
The Nvidia Super GPUs are highly awaited. The first reviews including benchmarks for the RTX 2060 Super and RTX 2070 Super may be published from the 2nd of July. They'll go on sale on the 9th of July. On the 23rd of July, Nvidia will add an RTX 2080 Super. All graphics cards get more cores than their predecessors, sometimes more or faster memory. The company is thus arming itself against its competitor AMD, which will release the Radeon RX 5700 XT and RX 5700 Navi GPUs on the 7th of July. The graphics cards fish exactly in the area of the RTX 2060 and RTX 2070, and are a good deal faster and a bit cheaper.
In advance, much of the speculation and leakage was also directed to the current generation's whereabouts and prices. Three new models also compete with the company's own established graphics cards. As Videocardz wants to have heard, Nvidia replaces the current Turing graphics cards with the super models. All RTX graphics cards will be equipped with a successor in a Super Gown, only the RTX 2080 Ti remains unchanged. The only exception is the RTX 2060, which will remain on the market as a Non-Super GPU. The RTX 2070 and RTX 2080, on the other hand, will be completely replaced by the Super models.
Super GPUs are in terms of price significantly cheaper than expected
Videocardz has also found out the final prices. While earlier sources spoke of prices at the level of A-chip models, Nvidia seems to have a different strategy. The cheapest Nvidia Super GPU is the RTX 2060 Super, which is expected to start at $399. The regular RTX 2060 remains, the MSRP price remains at $349. The RTX 2070 Super replaces the RTX 2070 and starts at the same price of $499. The same is true for the RTX 2080 Super, which finally replaces the RTX 2080 and will be available starting at $699. These prices are valid for the Founders Edition and the Custom models. As always, this is the minimum price limit – high clocked models with good custom coolers can also cost significantly more.
Such pricing could hit AMD hard. The competitor offers the RX 5700 XT for $449, the RX 5700 for $379. Thus the GPUs are only slightly cheaper than their super counterparts. Which of the two models performs better is hard to say without independent benchmarks, but since AMD measured the Radeon Navi graphics cards against the normal RTX 2060 and RTX 2070, Nvidia could be faster with the Super GPUS. The customers profit in any case – either there are cheaper or faster graphic cards.