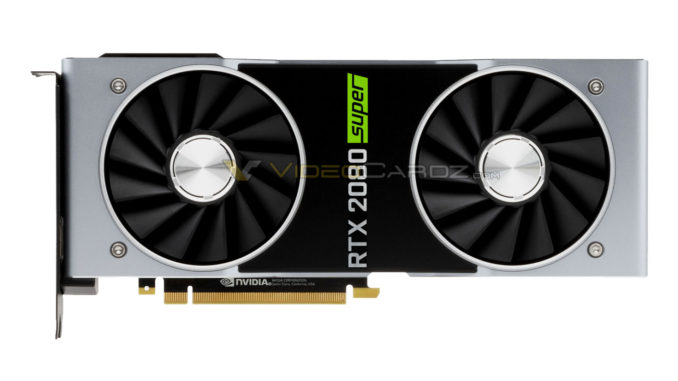 Nvidia has confirmed the launch of the Nvidia Super GPUs on the 2nd of July. On the same day, the review embargo for the Founders Edition expires.
Nvidia Super will be released on 2 July
The Nvidia Super GPUs, which have been circulated for some time, will be presented on the 2nd of July. According to Videocardz, Nvidia confirmed this to representatives of the press. On the same day, the review embargo for the Founders Edition of the RTX 2060 Super and RTX 2070 Super expires. Therefore the first reviews of the new graphics cards including benchmarks may be published. It is not yet known whether the sales launch will take place at the same time. Nvidia has not yet confirmed the prices either. The date is only valid for the RTX 2060 Super and RTX 2070 Super. The RTX 2080 Super will be launched later.
Another interesting detail is that only reviews of the Founders Edition can be published first. For variants of the board partners there is a special embargo, which expires only one week later, on the 9th of July. Thus Nvidia could distort the view on the Super-GPUs a bit, which Videocardz points out.
Nvidia Super is the actual opponent for Radeon Navi
The date for the release of the Super-GPUs by Nvidia was of course not accidental. The embargo for the new Radeon Navi graphics cards RX 5700 XT and RX 5700 from AMD expires on the 7th of July. AMD actually positioned them against the RTX 2070 and RTX 2060 in order to increase the pressure with lower prices and significantly higher performance. Nvidia is now putting a spoke in the wheel with the Super GPUs. The RTX 2070 Super with a few more cores, but probably also a higher price, could at least catch up with the RX 5700 XT. The same goes for the RTX 2060 Super, which gets even more memory, more cores and competes against the RX 5700. The price of the GPUs is said to be at the level of the first Turing GPUs. The RTX 2060 Super is expected to cost $429, the RTX 2070 Super $599. The RTX 2080 Super is even said to be a good $799.
It will be interesting to see whether the 2nd of July will be an actual hard launch or just a paper launch. There may be a pre-order phase again or the originally announced date, the 9th July, is the actual market launch. On the 2nd of July we know which service we can expect for which price.