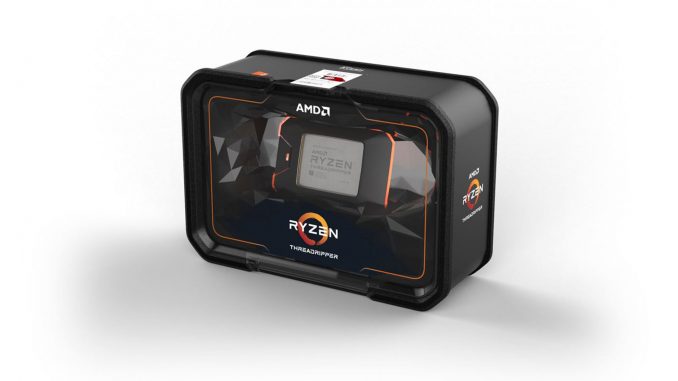 The Threadripper processors are a prestige project of AMD. New information is intended to show that the company is working on a 64-core series core.
Threadripper lives!
Two years ago AMD launched a new HEDT series in addition to the Ryzen processors. This series is called Threadripper, which means something like "process ripper". The processor family started with three models with eight, 12 and 16 cores. Last year there was an update with Threadripper 2000, where the full potential was exploited. AMD released all four dies and created the first 32-core processor for end customers. The model with eight cores was discontinued, including a model with 12, 16 and 24 cores.
With the introduction of Ryzen 3000, however, one or two people certainly wondered what would happen to Threadripper. The Ryzen 9 3950X comes with up to 16 cores and even poaches in the naming scheme of the HEDT processors. Even before the introduction of the new Ryzen generation, there were rumours that AMD has completely removed Threadripper from its portfolio. However, the company itself denied that and at the same time confirmed that the next generation would probably come with even more cores.
Threadripper 3000 with up to 64 cores in Q4 2019
The only logical step for AMD is therefore to let the HEDT processors only start from 24 cores. Then Ryzen and Threadripper don't stand in each other's way. But as wccftech would like to have heard from sources not mentioned in detail, AMD even adds one more. The top model of the Threadripper 3000 series comes with up to 64 cores. The socket should also remain the same. Both are logical consequences from the presentation of Epyc 2, the actual mother of Threadripper, which will start in the third quarter. The generation comes with up to 64 cores and probably also the same base.
There will also be new motherboards. According to information from wccftech, these have a chipset called X599. This would unhappily collide with the X599 chipset from Intel. Since the socket should remain the same, the support for the older X399 mainboards could still be given. The release date is also exciting. Since AMD is planning something different for the CES 2020, Threadripper 3000 should be on the market before the end of 2020. As always, it's hard to say how much of the rumor is true. However, it is certain that a new generation of the HEDT platform will come. Although this is mainly a prestige product for AMD, Threadripper is still important in this function.