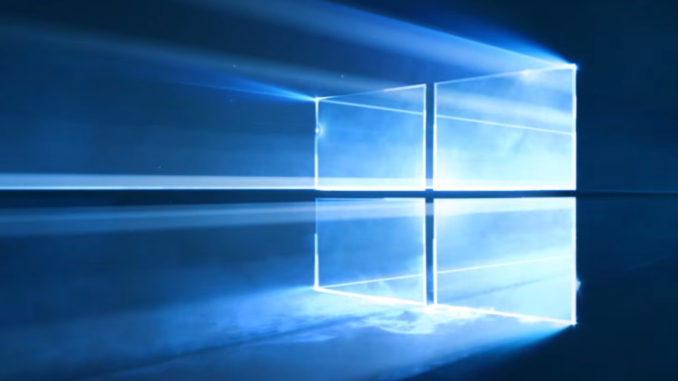 Microsoft today released the May update with version number 1903 for Windows 10. The update is not rolled out automatically.
Windows 10 May update: this is new
For Windows 10 there is a new update every six months, which also integrates new functions. This is also the case with the latest May update, which incorrectly has the version number 1903 instead of 1905. With this update Microsoft releases some new functions for the general public.
One of the most interesting features is the sandbox function. It can be used to start a test environment directly in Windows that is isolated from the rest of the system. This is a kind of mini version of a virtual machine that was not realized with HyperV, but with container technology. The big advantage of this is that the integrated function requires hardly any space. The image is only 25 megabytes in size. The program can be dragged and dropped to the window in which a Windows desktop is running. So any programs can be tested first on a live system. If you close the window, the session is gone without a trace. A new session always starts with a fresh environment.
Microsoft has also changed a lot about the update cycle. The user is no longer forced to perform automatic function updates. These updates are only offered, but are not installed automatically. This offer can also be deactivated for up to five weeks by means of an update pause. For Enterprise users, the update can also be deactivated for 365 days. The only exception to the automatic updates are versions that are too old for the security updates. Microsoft will continue to update these automatically.
More small detail changes in Windows 10 1903
Even with smaller details there are changes in Windows 10 1903. Cortana and the standard search are now better separated and have their own buttons. Now you can uninstall almost all standard apps that can be found in the start menu. There are also changes in the indexing for searching files. This allows you to expand the search locations considerably in an extended mode. You can also include or exclude specific locations. A small detail is also the color of the mouse pointer. You could only set it to black or white before. Now a free choice of colors is integrated. In the Explorer, time information is now also "user-friendly". So instead of the exact date including time for the creation, change or last access now is for example "2 hours ago". This setting can also be easily deactivated again. In the task manager you can now set which tab is visible at startup.
Update is not rolled out automatically
To get the function update 1903 of Windows 10 at all, you need some requirements. After previous function updates led to major problems, Microsoft prefers to take its time with the May update. Thus, the update is only offered on computers that have installed all current updates, i.e. that are up to date. In addition, the hardware must be suitable, which initially excludes many computers.
If you want to upgrade to the new version of Windows 10, you should first search for it in the Windows Update function. The update should appear via "Check for updates". As mentioned, Microsoft does not start the download and installation itself. If the update does not appear via the search, the computer is not yet compatible. If you want to be on the safe side, you should therefore wait until the update is displayed.
The other way leads over the Media Creation Tool. This allows the creation of boot media such as USB sticks or DVDs or the download of the current Windows 10 1903 as an image file.
And there is a third, rather inglorious way. Who uses a Windows 10 version which will soon no longer be supported, will be " delighted " from June with a forced upgrade. All Windows 10 versions whose support ends in November of this year are affected. In concrete terms, this is version 1803. Anyone still using 1803 or even an older version must expect an automatic upgrade to 1903 from June.