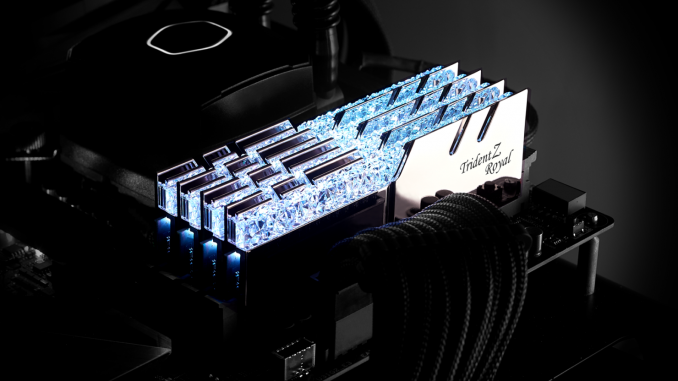 AMD keeps on working at the supported clock rate of Ryzen. The new generation Ryzen 3000 officially supports DDR4-3200 according to mainboard manufacturers.
Ryzen: RAM clock is the booster
With Ryzen, AMD has also brought the RAM clock back into focus. While Intel CPUs are currently only compatible with DDR4-2666 by default and the processors do not benefit as much from high RAM clocks, Ryzen has a different look. The first generation supported DDR4-2666, the second already DDR4-2933. This is mainly due to the fact that Ryzen benefits greatly from a high RAM clock.
The memory clock will also play a central role in the third generation of Ryzen, codenamed Matisse or simply Ryzen 3000. We have already reported in advance that up to DDR4-5000 could be possible with the new generation. This is of course not the officially supported standard, but achievable OC values. The official standard is DDR4-3200, according to two sources.
Ryzen 3000 comes with DDR4-3200 support
As the website Videocardz and the leaker @momomo_us report on Twitter, the official specification for Ryzen 3000 is available. The information comes from motherboard manufacturers. Accordingly, the new Ryzen generation out of the box supports DDR4-3200 and thus already supports a widely used standard. Matisse will also support ECC memory. The situation is somewhat different with Picasso, the APUs. These are still based on Zen+ and 12nm and therefore only come with support for DDR4-2933 and Non ECC memory.
Apparently, the memory compatibility is also good in terms of overclocking. Videocardz and momomo_us name up to DDR4-4400+ support, but this depends on the motherboard and the quality of the chips. The maximum memory capacity has not changed with a maximum of 64 gigabytes per motherboard, i.e. 16 gigabytes per memory module.