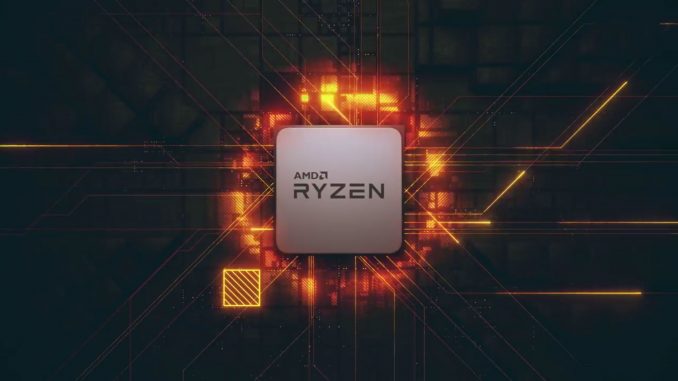 The creator of the DRAM calculator has commented on Ryzen 3000. He believes that the new AMD generation is capable of 5,000 MHz memory clock, i.e. DDR4-5000.
Ryzen 3000: DDR4-5000 through new memory controller?
With Ryzen 3000, AMD is also converting the internal structure of the processors. In the future, there will be a management chip that manages the main memory and I/O. With this new controller, significantly higher RAM clock rates could now be possible. The memory expert and developer of the DRAM calculator, Yuri Bubliy, therefore believes that Ryzen 3000 has a lot to offer. According to him, the memory controller should be able to run at 1,250 MHz, which would enable an effective RAM clock of 2,500 MHz and thus the DDR4-5000 standard. High-clocked RAM has always been a performance boost for Ryzen, so further optimization in this direction would be logical.
Probably just something for extreme overclockers
However, this does not mean that every new motherboard with Ryzen 3000 can be set to DDR4-5000. Specifically, extreme overclockers will benefit most. In the past, Ryzen usually stopped in the 3,000 range. With the new generation this could change in general. AMD may certify processors for even faster memory than the currently certified DDR4-2933 standard. In the future, however, it should be possible to achieve values higher than 3,200 MHz with good memory modules even without extreme measures. However, up to 5,000 MHz is probably reserved for extreme overclockers.