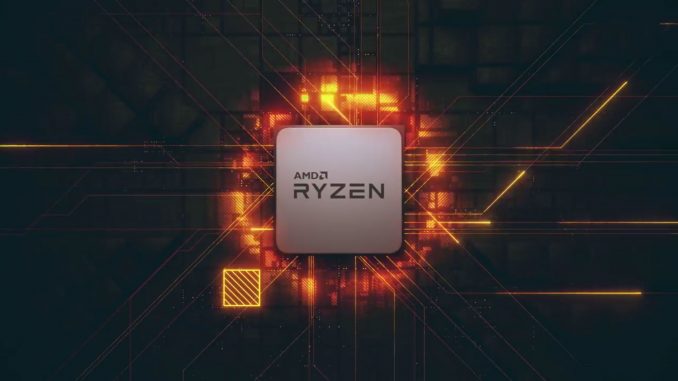 Another entry about Ryzen 3000 has appeared in the UserBenchmark database. The Ryzen 5 3600 performs as well as the Ryzen 7 2700X.
Ryzen 3000: IPC has great impact
AMD presented the new Ryzen generation at this year's Computex. In addition to more cores, the focus was also on optimizing the memory and above all the IPC. According to AMD, this has risen by 15 percent. At the event, however, the company only announced the third generation Ryzen 7 and Ryzen 9 processor families. Later, the Ryzen 5 models Ryzen 5 3600X and Ryzen 5 3600 were also listed on the website. They are coming again with six cores, but much higher clock rates.
Since the announcement it remains questionable how well the Ryzen 3000 processors perform. AMD itself has so far only released results from Cinebench and Blender. Especially Cinebench is criticized, because the benchmark is not necessarily comparable with games and other applications. The results should therefore be treated with caution. Better information is provided by leaked benchmarks.
Ryzen 5 3600 is faster than Ryzen 7 2700X
Such a benchmark already leaked once in advance. It was on Geekbench 4, another not really meaningful benchmark. Today's results come from the UserBenchmark database and were once again discovered by TUM APISAK.
Since the release on Computex the first BIOS versions with corresponding support should be available. The two testers each tested the processor on an X470 mainboard. It is noticeable that in one test system only 3.75 GHz turbo clockspeed were used, while in the second test the processor came up with 4.05 GHz turbo. However, according to AMD, the 3600 should achieve 4.2 GHz.
The results are still good. In the second result, the Ryzen 5 3600 is on a par with the Ryzen 7 2700X. Compared to the i7-8700K, the processor is clearly defeated, but at least it's a mid-range CPU. This shows that the IPC increase seems to have a strong impact. In concrete terms, however, we will probably only know it in July before the launch how the processors are performing in other scenarios.