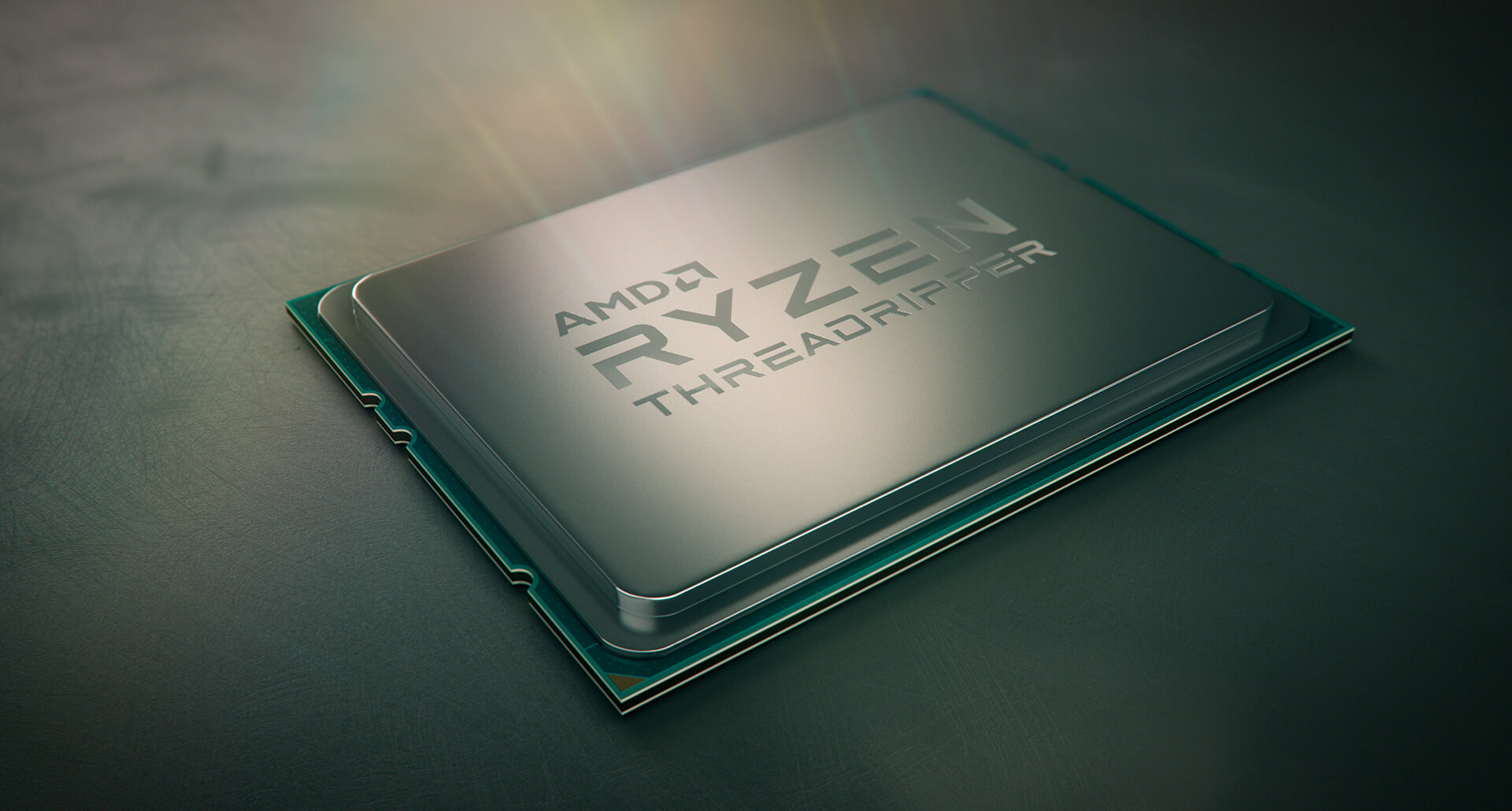 With Threadripper, AMD has a high-end processor series on the market. However, an update planned for this year could be cancelled, as a roadmap shows.
Threadripper: niche, but important
AMD surprised everyone with its Threadripper CPUs a good two years ago. In addition to the Ryzen CPUs, a new high-end series came onto the market that employees had first worked on in their own spare time. AMD is relying on a clone of its server processors Epyc. This brings some disadvantages, but also many advantages. For example, the processors are very large due to the gigantic SP3 socket with 4,096 pins, but with the second generation, 32 cores can also be placed on the package. Since the basic layout has not changed, Threadripper is also relatively inexpensive. The 32-core Threadripper 2990WX costs "only" about $1,700, while the recently released Intel Xeon W-3175X with 28 cores costs $3,100.
Despite the actually very good offer, Threadripper rather ekes out a niche existence if you look at the sales figures. There are only 15 motherboards with X399 chipsets in total. However, the processor family is important for AMD. After all, it shows what can technically be achieved from Zen architecture for end customers as well. At Computex 2018, for example, the announcement of a 32-core Threadripper one day after Intel announced a 28-core core was almost a humiliation of the competition. However, AMD's public roadmap shows that Ryzen 3000 and Epyc 2 are currently more important.
Threadripper removed from 2019 roadmap
We recently reported that AMD Threadripper 3000 has been included in the current roadmap. This should actually confirm a launch in 2019. In the latest version of this roadmap, which was published with the current quarterly figures, the third generation of Threadripper can no longer be found. This now feeds rumors that AMD could stop the series entirely or simply postpone it to later.
We think the latter is more likely. Epyc 2 as the basis for a new generation could once again showcase the potential of the Zen 2 architecture. However, the problem could be the Zen 2 dies themselves. These are used in Epyc 2 as well as Ryzen 3000 and Threadripper 3000. However, since Ryzen 3000 and Epyc 2 are much more important for AMD, these two series are probably given priority. But since Ryzen 3000 also comes on the market with up to 16 cores, the relevance of Threadripper decreases further. This could also indicate that there might only be models with 24 or more cores in the future. Whether we will see new Threadripper processors this year is therefore rather uncertain.