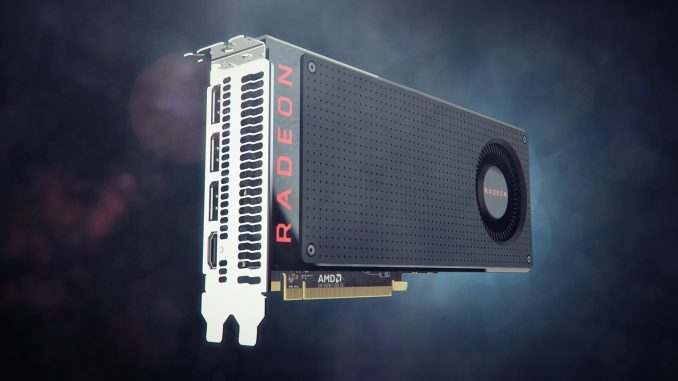 During the call to the quarterly figures, AMD CEO Lisa Su also spoke about Navi. She confirmed the launch in Q3 2019 and a price below the Radeon VII.
Navi to boost revenue
At yesterday's AMD telephone conference (transcript) on the current quarterly figures, CEO Lisa Su also commented on the upcoming graphics card generation Navi. The main reason for this were the rather poor sales figures. These were achieved because the company is currently in a transition phase. However, this is expected to change again in the second half of the year. The reason for this is not only the launch of Ryzen 3000, but also the launch of the Navi architecture.
We are well-positioned to grow GPU revenue in the second quarter and through the second half of the year, as we expect to introduce our first 7nm Navi gaming GPUs in the third quarter.

Lisa Su, CEO of AMD
AMD has thus officially confirmed for the first time when the new graphics cards will be launched on the market. Although the third quarter runs from July to September, the launch will probably take place at the very beginning. With this the 7th of July as launch date in allusion to 7nm would be in the game again.
Navi is priced below Radeon VII
In addition to the launch date, Lisa Su also commented in a certain way on the classification of the Navi graphics cards.
From a positioning standpoint I probably won't go through it in great detail right now other than to say that it is 7nm, Navi, but it will be positioned below where, for example, our Radeon VII is positioned today from a price point standpoint.

Lisa Su, CEO of AMD
Thus Su indirectly confirms what many have already suspected. The Radeon VII remains AMD's flagship graphics card for the time being, while Navi positions itself as the actual successor of the Polaris architecture below. It is noteworthy that Navi is positioned below Radeon VII in terms of price. This suggests that the top model of the architecture could deliver performance at RTX 2070 or even RTX 2080 level at lower prices than the Radeon VII. Lisa Su, however, did not comment on further technical details. She did not confirm that the next generation of graphics cards is capable of raytracing, as Sony recently claimed in an article about PlayStation 5.
What it will actually be like will probably only be revealed at the launch of the Navi architecture. At Computex 2019, AMD may be able to use the momentum for a teaser on Navi, but we don't expect a specific announcement. The company could then use a launch event on 7th July or the E3 in Los Angeles for the presentation. We therefore expect the next official information at Computex 2019.