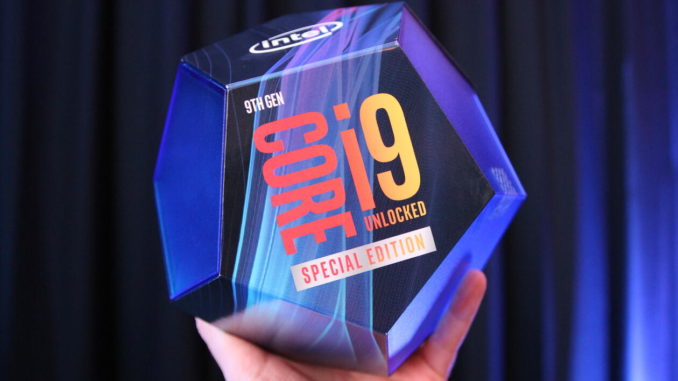 Intel showed a new processor at a pre-meeting for Computex 2019. The Intel Core i9-9900KS keeps the turbo clock on every core at 5 GHz.
i9-9900KS: 5 GHz on all cores – guaranteed
In the run-up to Computex, processor manufacturer Intel presented a Special Edition of the Core i9-9900K. The processor is called i9-9900KS and comes with a special feature. All cores of the processor run at 5 GHz, even under load on all 16 threads. The company emphasizes that it does not rely on special modifications. The i9-9900KS is merely a highly binned version of the i9-9900K. Also a system with the processor was already to be seen. It ran on a commercially available Gigabyte motherboard and was cooled by an Asus ROG Ryujin cooler. The base clock of the processor has been increased to 4 GHz, the all-core turbo runs on said 5 GHz, a good cooling probably assumed.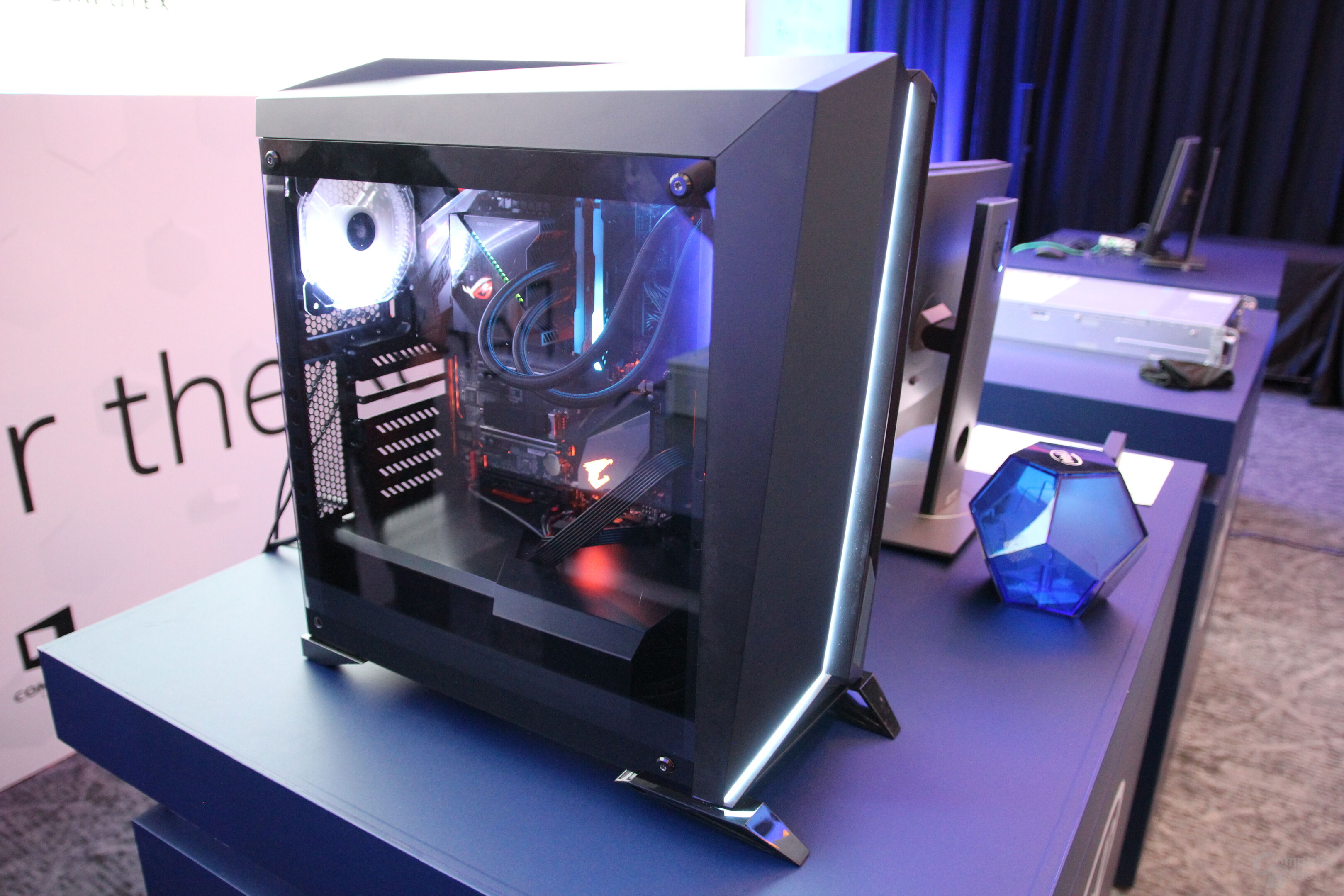 No information on TDP, price and availability yet
On the other hand, some details are still missing. Intel doesn't mention details when it comes to TDP, price and availability. Since even the base clock of the i9-9900KS is already higher, it's probably no longer the 95 watts of the i9-9900K. More realistic is a value beyond 100 watts, perhaps even in the direction of 120 watts. There is also no information about the price and availability. As these are specially selected processors, the price is likely to be a good step higher, while there will only be a limited number of processors.
The background of the presentation and the date is the AMD keynote scheduled for tomorrow. On this keynote Intel's competitor will probably release the first Ryzen 3000 processors. Since the 10-core called Comet Lake is not yet in sight, Intel seems more likely to stick with this release. We expect more information about the i9-9900KS at the Intel Keynote on Tuesday. We are live on location for you!
Notice:
Intel paid our travel expenses for Computex 2019, but has no influence on our reporting.