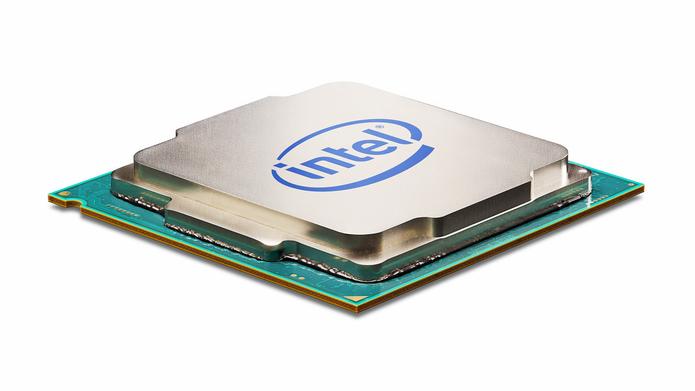 Another Intel Ice Lake processor has emerged. The Core i5-1035G1 carries the new, confusing naming scheme and comes with a new iGPU.
Ice Lake comes with confusing naming scheme
The first products with Intel Ice Lake architecture are expected to be launched in 2019. This is the tenth generation of Core i processors and also the first large-scale generation with a 10nm structure width. With this generation, Intel is apparently switching to a new naming scheme. Intel changes on the one hand to five instead of four digits (which also fits to 10 nanometers), but on the other hand also to a naming scheme with letters. On the one hand, the processors with the names i7-10710U, i7-10510U, i5-10210U and i3-10110U have already appeared. On the other hand, there is also a posting on a Taiwanese site that mentions the Intel Core i7-1065G7.
An entry in the SiSoftware database confirms that this naming scheme could actually become reality. This entry, which was once again discovered by TUM APISAK, names an Intel Core i5-1035G1. What the naming scheme means in concrete terms is very difficult to say. No conclusions can be drawn from the already known information, apart from the usual classification i7, i5 or i3. But the entry also contains further information.
i5-1035G1: new iGPU with 40 Compute Units
Specifically, the entry in the SiSoftware database is a graphic benchmark. The benchmark is therefore related to the iGPU of the processor, which is specified with 320 stream processors. According to the benchmark, these are divided into 40 compute units, which would mean eight stream processors per CU. The GPU clock is specified at 1,000 MHz, the L2 cache at one megabyte. In the benchmark, the system reaches 70.61 GFLOPS. The previous iGPUs came with either 24 or 48 compute units, indicating that Intel could significantly increase the number of compute units even in higher models. How the leaked i5-1035G1 with iGPU is to be classified, however, is generally still difficult to say, as it is most likely still an engineering sample.