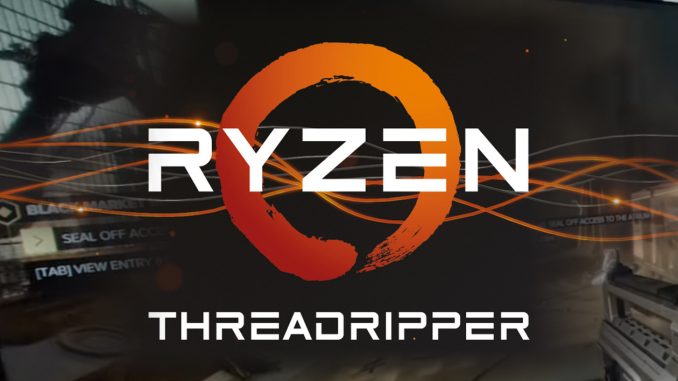 At a meeting after the Computex keynote, AMD confirmed that there will definitely be a new edition of Threadripper. This one even comes with more cores.
AMD: Threadripper continues to be
A few weeks before Computex 2019 there were rumours that AMD would not like to continue the HEDT series Threadripper. The huge processors that share a platform with Epyc had disappeared from the investor roadmap. After the keynote at Computex, where Lisa Su presented Ryzen 3000 and gave an outlook on Radeon Navi, there was another press meeting. At this meeting, the AMD CEO also commented on the HEDT platform.
"You know. it's very interesting, some of the things that circulate on the Internet—I don't think we ever said that Threadripper was not going to continue—it somehow took on a life of its own on the Internet. You will see more [Threadripper] from us; you will definitely see more."

Lisa Su, AMD CEO, via PCWorld
More cores for Threadripper
In addition to confirming that AMD will continue the HEDT processor series, Lisa Su also commented on the future. Since the number of cores in the mainstream moves upwards, Threadrippers must also move upwards. Since Ryzen 3000 already comes with up to 12 cores (possibly soon with 16), it would be a logical step to offer Threadripper with even more cores. While the second generation offers 12 to 32 cores, AMD already has up to 64 cores in the third generation through the Epyc 2 platform. Threadripper 3000 may therefore come with 24 to 64 cores. At present, however, this can only be speculated about.