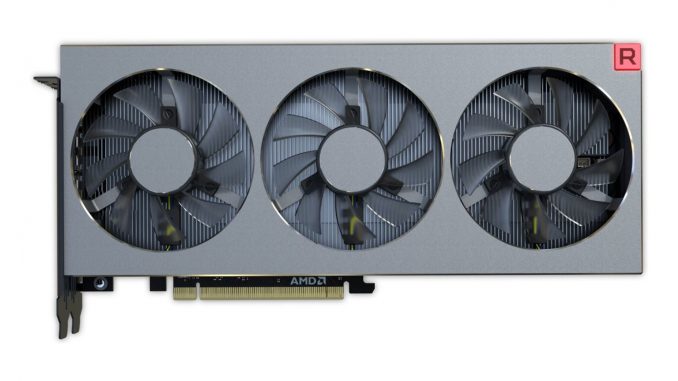 AMD soon celebrates its 50th anniversary. Beside a Ryzen 7 2700X and a RX 590 there is apparently also a Radeon VII in a red version for the anniversary.
50 Years of AMD: 50th Anniversary Edition Products Arrive
AMD was founded on May 1st, 50 years ago. The manufacturer has scheduled some festivities for this. These apparently start on April 29 with the release of special products. A Ryzen 7 2700X and a RX 590 in the 50th Anniversary Edition already leaked out. These are already listed at some retailers. However, apart from the packaging, there do not seem to be any differences. So the clock rates are not higher at the dealer listings, also otherwise no changes are known. Thus it concerns probably simply only particularly beautified variants. The Sapphire Radeon RX 590 Nitro 50th Anniversary Edition, for example, comes in a golden design. Also the heatspreader of the Ryzen 7 2700X 50th Anniversary Edition could be golden. Beside the two leaked products there is also a motherboard from Gigabyte, the Gigabyte X470 Aorus Gaming 7 WiFi-50. But another product apparently gets an anniversary variant.
Radeon VII 50th Anniversary Edition in red leaked out
AMD has grabbed the flagship Ryzen 7 2700X processor and apparently also the flagship Radeon VII graphics card and reworked it. The website Videocardzhas received presentation material that also shows an image of the packaging of the Radeon VII 50th Anniversary Edition. The picture does not show much, but the biggest change is already obvious on the packaging. Instead of the usual silver case, AMD has designed the anniversary edition in red.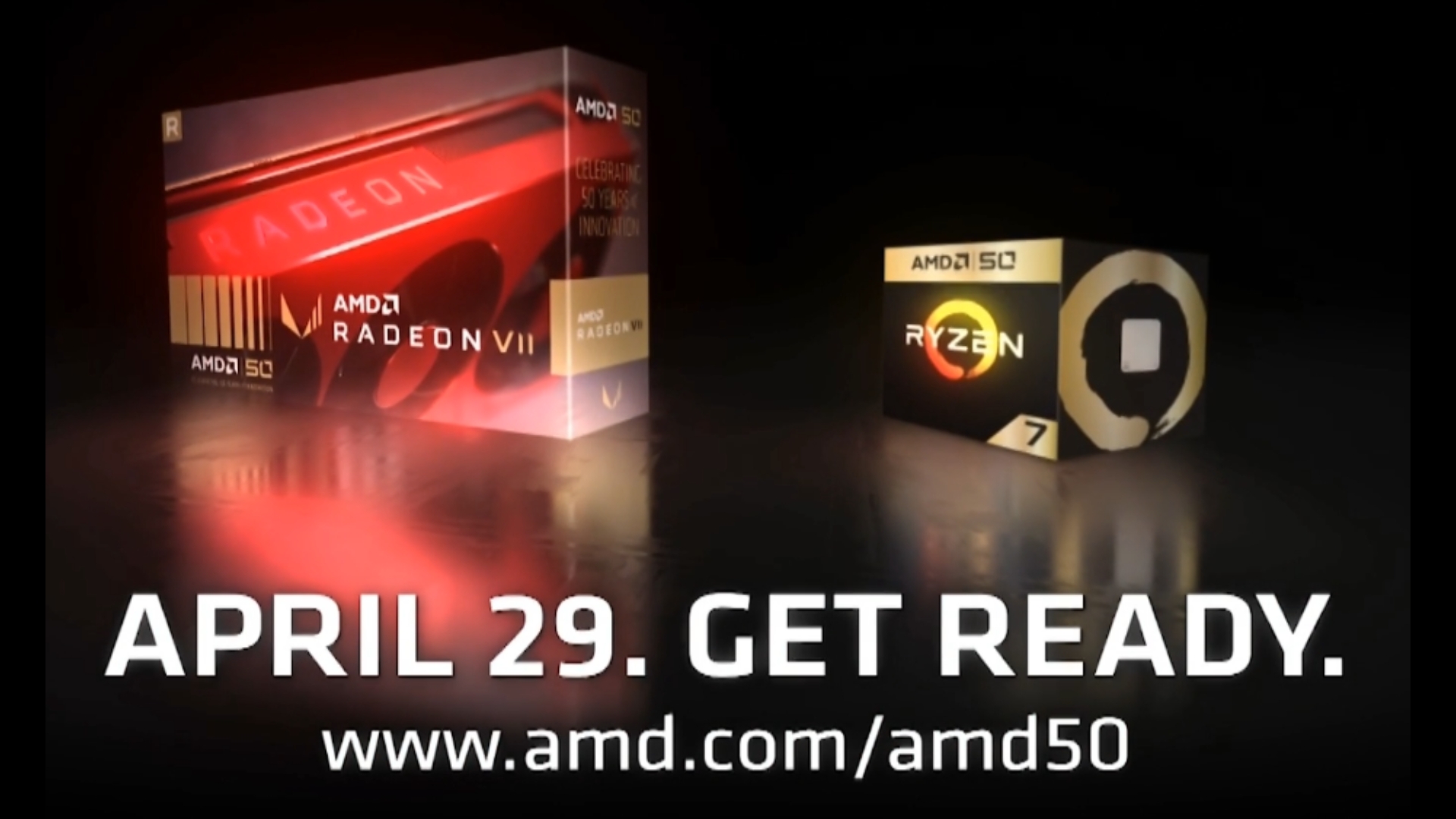 Whether there are also technical changes is unknown, but, as with the other products, it is doubtful. On the picture you can also see the packaging design of the Ryzen 7 2700X 50th Anniversary Edition, which is in black and gold. The picture also shows the release date, April 29th. On this day all Anniversary products will probably be on the market. Since various dealers have already listed the products, a broad availability should be given.