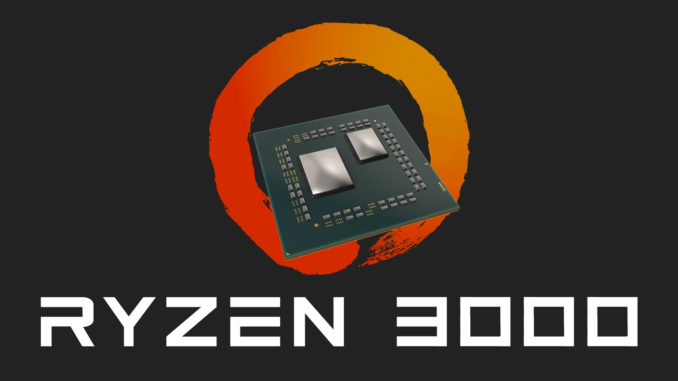 One argument in favour of the AMD Ryzen processors is their upgradeability. Apparently not all motherboards are compatible with the new Ryzen 3000 series.
Update: MSI boards compatible after all
After the shitstorm started, MSI was really trying to clarify the situation. Of course, first generation motherboards are not excluded from the compatibility of Ryzen 3000 either. The support representative who responded to a customer request that only motherboards with X470 and B450 chipsets were compatible was misinformed. The rollout of the necessary BIOS updates starts in May, MSI announces in a message. The manufacturer also published a list of supported motherboards.
Ryzen 3000: No support for 1st generation motherboards?
With the Ryzen processors, AMD has also introduced a new socket called AM4. This has also been preserved for the second Ryzen generation, and the upcoming Ryzen 3000 generation will also continue to run on AM4 despite 16 cores. Accordingly the compatibility to the "old" motherboards of the first and second generation should be given. This is also indicated by updates of the AGESA code of the mainboard manufacturers in recent weeks. Even the weaker B350 and A320 mainboards should be compatible. Only a few new features and functions such as PCIe 4.0 have to be sacrificed, but when upgrading to a new Ryzen 3000 processor, you can also do without a new motherboard. AMD wants to use the AM4 socket until 2020, which is why even another new generation could work on the old motherboards.
But now an email from the MSI support does throw a spanner in the works. A German Reddit user has asked if his MSI X370 XPower Gaming Titanium mainboard will also be compatible with the new Ryzen 3000 generation. The answer from the support was:
Dear Mr/Mrs XY,

thank you for your request.

No, there will be no support, only for X470 and B450.

Email from MSI tech support, translation: PCBC
According to the email, all motherboards of the first Ryzen generation are not compatible, at least from MSI. TechPowerUp also claims to have heard from another motherboard manufacturer that no compatibility is planned for the first generation.
Asus and Biostar have compatible motherboards
Apparently, however, this is not AMD's general intention that Ryzen 3000 should not run on older motherboards. The mainboard manufacturers Asus and Biostar have already rolled out BIOS updates for X370, B350 and A320 mainboards with AGESA code 0.0.7.x, which will support the new Ryzen generation. MSI is currently planning these updates only for X470 and B450 mainboards. ASRock and Gigabyte are still keeping covered. Both manufacturers do not offer any updates yet.
The fact that MSI has consciously decided not to support the third Ryzen generation with the first generation motherboards is more than apparent. However, even simply missing information at the technical support of the motherboard manufacturer can not be excluded. So if you are planning to upgrade to a Ryzen 3000 processor, you should first find out whether your motherboard, regardless of the manufacturer, supports the update. We will probably only know more about this at the launch of the new generation.