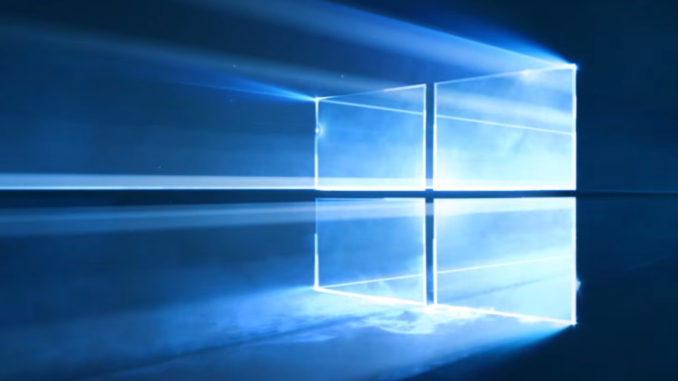 With the May Update Microsoft has changed the system requirements for Windows 10. Instead of 16 gigabytes, at least 32 gigabytes are now required.
Windows 10 needs more storage
Microsoft always requires certain system parameters for Windows 10 updates. These data have not changed for a long time. For example, the 32-bit version requires only 1 gigabyte of RAM and a processor with at least one gigahertz clock. In addition, at least 16 gigabytes of storage space were always required for an update. The 64-bit version then required at least 2 gigabytes of RAM and 20 gigabytes of storage capacity.
With the May Update, version number 1903, Microsoft has changed the system requirements since a long time. According to the official Microsoft documentation, 32 gigabytes of storage space are now required for both the 32- and 64-bit versions instead of 16 gigabytes. On the one hand, this indicates a rather large function update, but could lead to major problems.
Cheap devices may not be able to update
Increasing the memory requirement becomes problematic, especially with low-cost devices with little built-in storage. So there are many cheap laptops that are equipped with 64 gigabytes or less of eMMC memory. An update is nearly impossible on these systems, if the system is not completely empty. Curiously, this does not only include devices from other manufacturers, but also from Microsoft itself. There are Surface Go or older Surface and Surface Pro versions with only 64 gigabytes of storage capacity too. The reserved storage feature of the 1903 update of Windows 10 could also become a problem for such devices. This feature ensures that seven gigabytes of memory are permanently locked by the operating system and used for unpacking installation files. Whether Microsoft will offer a solution for this device class can only be shown by the update, which is expected at the end of May.