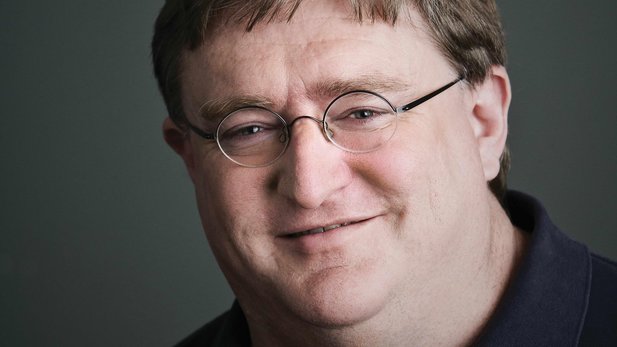 The face of Valve boss Gabe Newell has long been a meme. Now he is probably unintentionally advertising a brand of underwear with his face in China.
Gabe Newell – Valve Founder and Meme
The game developer Gabe Newell is probably one of the most successful in his field. The entrepreneur worked in his early years at Microsoft and founded the games company Valve in 1996. He became famous especially for Half-Life, the predecessor of the game Counter Strike. With his company, Newell, often simply called GabeN, not only develops games, but is also the provider of Steam, which earned him a more or less glorious popularity in addition to a fortune of a good 4.1 billion US dollars.
His unmistakable face is the subject of many memes. Often it's about the still unreleased Half-Life 3 or Steam.
Gabe Newell as an brand ambassador for underwear
More or less voluntarily, Newell has now also become the advertising face of a Chinese company. In China, a Reddit user discovered LongDian men's underwear in size 4XL with the prominent face (but probably not the body) of the Valve founder on the packaging. It is not known whether the designer of the packaging is a GabeN fan or simply came across the picture on the Internet by coincidence. But if it's a tribute to the Half-Life developer, it's a strange way to pay him respect.