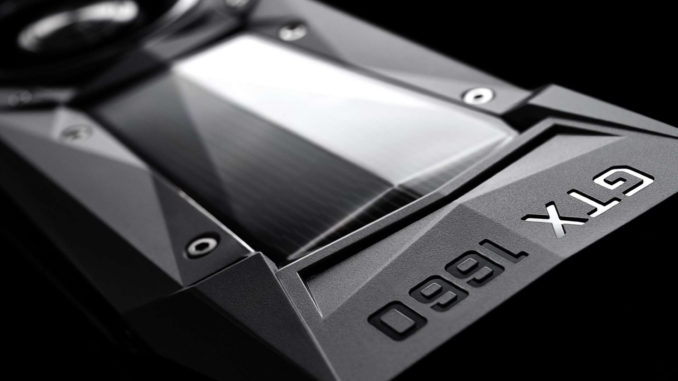 Nvidia will soon start selling the GeForce GTX 1660. Two of our sources have now confirmed the 14th of March as the official start of sales.
Nvidia completes the Turing series
With the GTX 16 series, Nvidia has launched another product series with Turing architecture in addition to the current RTX 20 series. However, the GTX 16 graphics cards lack the main features of Turing, namely the Tensor and RT cores and thus raytracing and DLSS. Other features such as Adaptive Shading and the structural improvements made by Turing, however, are retained, which is why an increase in performance is certainly available. The already introduced GTX 1660 Ti is therefore on the performance level of the GTX 1070 and only slightly below the RX Vega 56.
Below the GTX 1660 Ti two more models will follow soon. The GTX 1660 and the GTX 1650 complete the Turing series, with which Nvidia would have completed the generation change entirely. The GTX 1660 is supposed to come with a slightly trimmed TU116 chip that is already used in the 1660 Ti. The GTX 1650 will get its own chip called TU117. In terms of performance, the GTX 1660 probably takes on the heritage of the GTX 1060, while the GTX 1650 could perform at the level of the GTX 1050 Ti. This is also indicated by a leak that shows the graphics card with 4 gigabytes of GDDR5 memory. It will be launched in April, while the GTX 1660 will be launched in March. Two of our contacts have now confirmed the launch date.
GTX 1660 launches on 14 March
The area covered by the GTX 16 series is particularly important for Nvidia, which is why launch dates set in short succession are nothing unusual. The 1660 Ti was launched directly on the 22nd of February. On this day, the NDA allowed reviews and tests. Nvidia relied on a direct launch with the board partners and did not launch any Founders Edition itself.
The same goes for the GTX 1660, which, according to two of our sources, will be launched on 14 March. The sales start is scheduled at 9 am EST, which is typical for Nvidia. From then on the GTX 1660 should be available at the usual retailers. At this time the NDA should also allow the first reviews. We'll definitely keep you up to date.