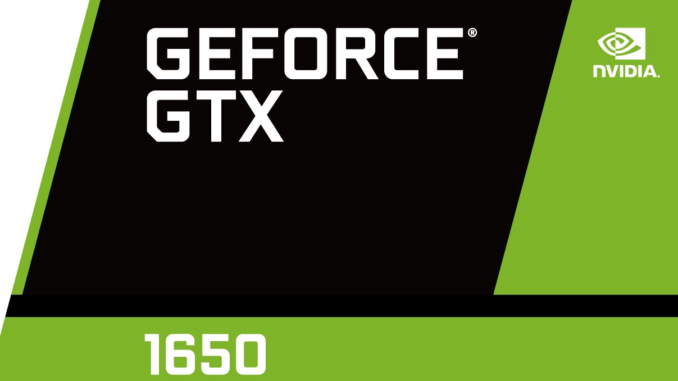 With the GeForce GTX 1650 Nvidia soon completes the Turing series. Now a MSI GeForce GTX 1650 Gaming X with 4 gigabytes of memory appeared.
The only thing missing is the entry-level class
Nvidia has almost completed the Turing series. With the GTX 1660 there is a successor of the GTX 1060 since last week, while the GTX 1660 Ti follows the GTX 1070. Both graphics cards benefit from the Turing architecture, which offers features such as Nvidia Adaptive Shading or the 12nm structure width. However, the main features of the graphics card generation are missing. So no tensor and RT cores for raytracing or DLSS are installed.
This is happening for a good reason. While real-time raytracing can currently only be achieved with very high hardware usage and is therefore unsuitable for the mid-range, the hardware is enormously expensive. The RTX 2080, actually the successor of the GTX 1080, costs as much as the GTX 1080 Ti, while the RTX 2080 Ti is almost unavailable under $1000. Accordingly it might be difficult to bring graphics cards onto the market at a reasonable price for beginners. But with the GTX 16 series Nvidia has found a passable way. While the GTX 1660 and 1660 Ti supply the middle class below the RTX 2060, the entry-level class in the form of the GTX 1650 is still missing. A model has now appeared at the EEC.
MSI GeForce GTX 1650 Gaming X 4G appeared at EEC
The website Videocardz has once again discovered an entry at the Eurasian Economic Commission (EEC). A MSI GeForce GTX 1650 Gaming X 4G is listed there. The entry once again confirms the existence of a GTX 1650 and also shows that Nvidia will actually work with four gigabytes of graphics memory again, as already with the GTX 1050 Ti. Since the GTX 1660 is also equipped with GDDR5 memory, the memory will probably also be used in the GTX 1650. The graphics card should be equipped with a chip called TU117. Videocardz also mentions that a GTX 1650 Ti may also be planned. It is still unknown when the graphics card will come onto the market, but according to the latest information it could be at the end of April.