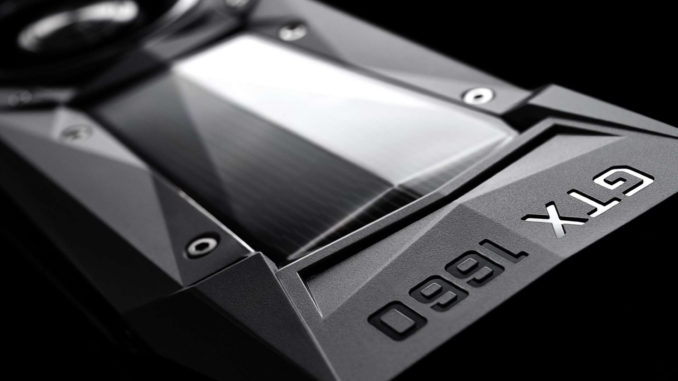 The GTX 1660 launches in three days. Now an Ashes of the Singularity benchmark has been leaked that confirms a performance above the GTX 1060.
GTX 1660: Turing now also covers the midrange class
With the GTX 16 series, Nvidia also begins to equip the entry-level and mid-range class with the Turing architecture. For cost reasons, RT and tensor cores are missing, but they are not really relevant in the mid-range segment anyway. The first graphics card in this series is the GTX 1660 Ti, which was recently launched and is available at a price starting at $280. Nvidia replaces the GTX 1070 with it. However, some models are still missing. Therefore the GTX 1660 and the GTX 1650 are still planned. The former is based on the larger 1660 Ti, but gets only 1,408 instead of 1536 shaders of the TU116 chip and 6 gigabytes of GDDR5 instead of GDDR6 memory. The GTX 1650, on the other hand, gets its own chip called TU117 and 4 gigabytes of GDDDR5 memory.
The exact performance spectrum covered by the two graphics cards is still unknown. From a purely logical point of view, however, Nvidia could position the GTX 1650 as a replacement for the GTX 1050 Ti. One step higher is the GTX 1060, which is replaced by the GTX 1660. This is now also confirmed by a leaked benchmark.
GTX 1660 is 10 percent faster than GTX 1060
TUM APISAK, who has been known for several leaks in the past, today posted a new result of the GTX 1660. The benchmark is the Ashes of the Singularity benchmark. In the Extreme (1080p) preset, the 1660 reached 5,700 points. According to APISAK, the 1660 Ti reaches on the same preset 6,200 points and is therefore a good 9 percent faster. The GTX 1060, on the other hand, is only at 5,200 points, which makes the GTX 1660 a good 10 percent faster.
This Thursday will show how well the GTX 1660 actually performs. At 9 am EST the sale of the graphics card starts. So the NDA falls and the first reviews go online. The planned price is 229 US dollars. The prices vary depending on the model. As usual, we will summarize everything in a launch article on Thursday.