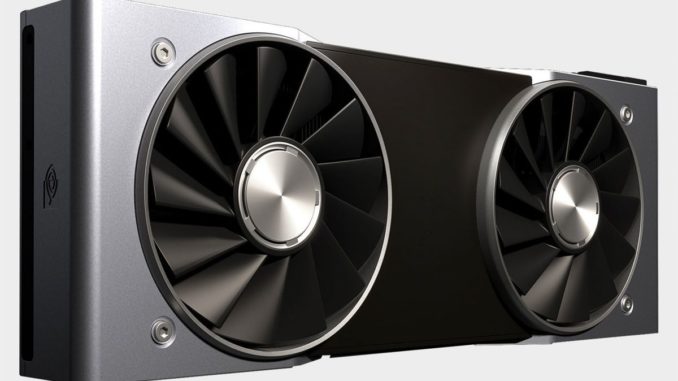 On 22 February the GTX 1660 Ti launches. Now 3DMark and a Final Fantasy XV result have surfaced, showing a performance above the GTX 1070.
The GTX 1660 Ti arrives on 22 February
Nvidia is currently preparing the launch of one of the most important Turing graphics cards ever. The GTX 1660 Ti is the new mid-range model below the RTX 2060, and is also the first Turing graphics card to feature no raytracing and therefore no tensor or RT cores. For this Nvidia uses the TU116 chip, which is supposed to save costs. With 1,536 CUDA shaders, the graphics card is to be released into the market. The launch date was originally February 15th, but there was no launch on that day. However, as two Amazon listings, one on the German and one on the British Amazon site, now show, the graphics card will probably start on 22 February. The Amazon pages are currently offline again, but can still be found via the partner network. Amazon listed the graphic cards at prices of 268.28 euros and 289.11 British Pounds respectively. Also two of our sources have confirmed us a start on February 22nd.
Several benchmarks leaked
Several benchmarks have also emerged in the meantime. The Final Fantasy XV database now includes an entry in the WQHD High Quality Benchmark that confirms 5,000 points for the graphics card. This is just behind the Titan X with 5.025 points and just ahead of the GTX 1070 with 4.955 points. The relation to the AMD graphics cards is not really given in this benchmark, because the Nvidia GPUs are better optimized for it. But also further benchmarks show how well the GTX 1660 Ti should perform. In the 3DMark database you can find some new Time Spy entries with unknown GPU, which reach the performance level of the GTX 1660 Ti. The clock rate varied from 1,770 to 1,950 MHz, the best result was 6, 274 points. The reference version of the GTX 1070 achieves just under 6,000 points. This also shows that we can probably expect a performance just above the GTX 1070. Coupled with prices below $300, the GTX 1660 Ti could definitely be worth a look.