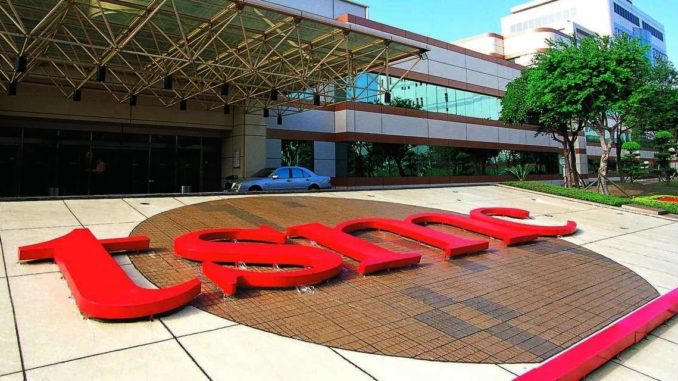 TSMC accidentally destroyed $550 million worth of wafers due to a manufacturing defect. Nvidia GPUs and Huawei SoCs are also affected.
TSMC accidentally destroys tens of thousands of wafers
In recent years, TSMC has become the third largest semiconductor manufacturer and the world's largest contract manufacturer of semiconductor products (foundry). The company produces processors, SoCs and other chips for the most important companies. Among the customers are Apple, which has all iPhone and iPad processors produced at the foundry, Qualcomm, Huawei, Mediatek, recently also AMD for 7nm production and Nvidia. The customers usually develop the processors and then have TSMC produce them in the desired format on so-called wafers.
Exactly with these wafers TSMC now had an incident in Fab 14, as Nikkei Asian Review already reported at the end of January. According to the report, more than 10,000 wafers were destroyed by inferior chemicals. These all originate from Fab 14, where 300 mm wafers with 12nm and 16nm structure width are produced. Depending on the chip size, millions of chips could have become absolute scrap. The financial report of TSMC now also shows this.
$550 million loss, Nvidia affected
In the recently published financial report for the month of January, TSMC also provided some further information on the incident in Fab 14. According to the report, even more wafers are affected than originally assumed. The financial loss for the company amounts to 550 million US dollars. The resulting production losses are to be rectified in the second quarter.
It is also known which companies are affected by the failures. It mainly affects large customers who rely on the 16nm and 12nm production of TSMC. The most important one for the computer sector is probably Nvidia. The company has all graphic cards produced in the factories of the Taiwanese foundry. While Pascal was still produced with 16nm, Turing is produced with 12nm structure width and is therefore also affected. It is not yet known whether this will affect the availability and thus the prices of the graphics cards in the future. For comparison: 10,000 destroyed Nvidia wafers of the RTX 2060 would mean a good 1.2 million destroyed chips. In addition to Nvidia, Huawei and Mediatek, who have their SoCs produced by TSMC, are also affected.