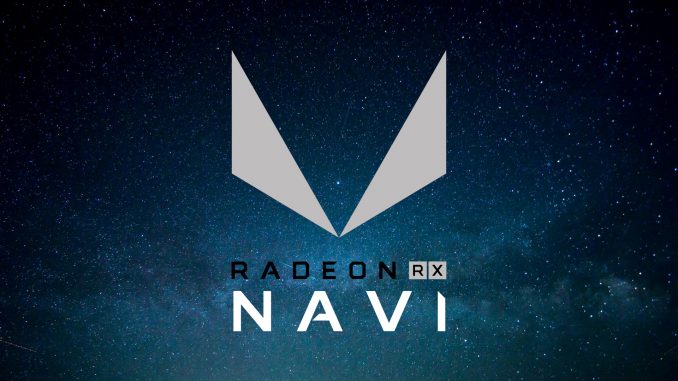 Navi is the next generation of AMD graphics cards. It should actually come onto the market in the third quarter of 2019, but appears to be delayed.
Navi is an important step
AMD is currently struggling with some problems in the graphics area. The main problem is that the competition in the form of Nvidia is simply very strong. The Turing portfolio led by the RTX 2080 Ti is currently unbeatable. Even the recently released Radeon VII does not change this. It often doesn't even reach the RTX 2080 when it comes to gaming. This paired with the high price of $699 makes the graphics card less attractive for gamers. The unique selling point remains the 16 gigabyte HBM2 memory with 1 TB/s memory connection, which is ideal for compute tasks and applications. With the Radeon VII, AMD has merely brought a gap filler onto the market – and the availability is correspondingly poor.
The generation that is important for gamers bears the name Navi. This is also available with a 7nm structure width, but in contrast to the Radeon VII it has a new architecture. This allows significantly better optimizations, resulting in lower power consumption and higher performance. The generation should also be significantly cheaper. According to a leak from AdoredTV, the first graphics cards will be launched in the third quarter of 2019. The top model, the RX 3080, is supposed to have the performance of an RTX 2070 at a price of 249 US dollars. However, the timetable could now be significantly delayed.
Navi not until Q4 2019
The information comes from the page Cowcotland. According to their sources, the production of the new generation of Navi should shift clearly to the rear. The third quarter of 2019 is not expected to be met. According to the report, the first products would not be launched on the market until October 2019 at the earliest, i.e. the fourth quarter. The reason for this could be TSMC's 7nm production, which is very busy. The Foundry also manufactures other 7nm products for AMD, including the new Ryzen 3000 generation and Epyc 2, as well as huge orders from Apple and other companies that are betting on 7nm. AMD itself has not yet commented on this.