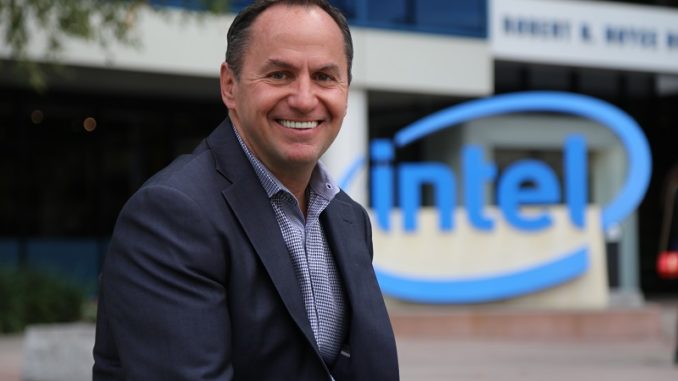 Intel announced today that its new CEO is Robert Swan. He had already managed the business for the last seven months as interim CEO.
Intel is no longer headless
Seven months ago, Intel removed its long-time CEO Brian Krzanich from his position. The reason for this was allegedly a relationship with an employee. But why Krzanich had to leave is generally somewhat controversial, since internal fights also played a role. Since then, Robert Swan has led the fortunes of the world's largest processor manufacturer as interim CEO. During these seven months, however, Intel and the board were unable to find a truly suitable candidate for the position. In the past, the company has relied on its own employees from development and technology. At CES 2019, analysts have also spread the rumor that Intel would have liked to see AMD boss Lisa Su in this position and, if necessary, would simply buy up its biggest competitor. Today, the company announced the new CEO. It is the interim CEO Robert Swan.
Robert Swan is Intel CEO, now long-term
58-year-old Robert "Bob" Holmes Swan is no stranger to Intel. His career began after a master's degree in 1985 at General Electric. He then made stops at eBay and General Atlantic. In 2016, he joined Intel as Chief Financial Officer, replacing Stacy Smith. He was the first CFO Intel recruited outside its own organization. Following the scandal surrounding Brian Krzanich, he was appointed interim CEO in June. After seven months in management, the board has now decided to finally appoint Swan as CEO. "Bob is the right leader to drive Intel into its era of growth," said chairman Andy Bryant. This makes Robert Swan the seventh CEO in Intel's 50-year history.