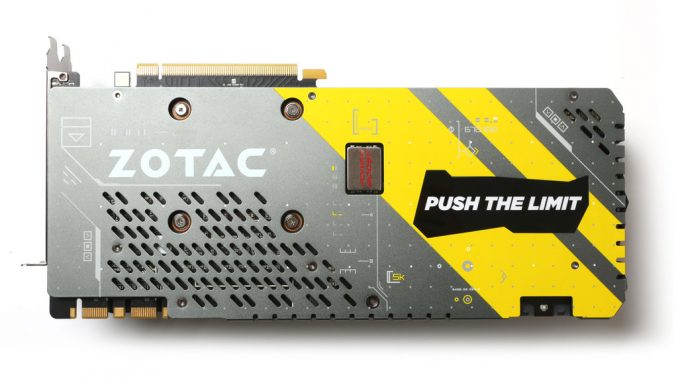 After it became known that Nvidia equipped the GTX 1060 with GDDR5X memory and chip of the GTX 1080, now also a GTX 1070 with GDDR5X leaked out.
GDDR5X memory overflow at Nvidia?
Nvidia has already started the new generation of graphics cards with Turing. However, the RTX 2070, RTX 2080 and RTX 2080 Ti are not really beginner-friendly at high prices beyond 500 Euro to at least 1,200 Euro for the RTX 2080 Ti. Therefore, the company also continues to manufacture graphics cards below the GTX 1080.
To counter AMD's recently released RX 590, Nvidia recently equipped the GTX 1060 with GDDR5X memory. What is curious is how the company implemented the memory connection. There is no GP106 chip at all in the graphics card that is otherwise built into the GTX 1060. Instead, the GP104 chip of the GTX 1080 is used. This chip is limited to the number of shaders of the GTX 1060. On the one hand, Nvidia can recycle the remaining GP104 chips of the discontinued GTX 1080, on the other hand, high inventory levels of the faster GDDR5X memory seem to be available. Only the GTX 1080 and the GTX 1080 Ti were equipped with this memory, but Nvidia doesn't continue these two models anymore. In order to get rid of the memory stocks, the company apparently also equips the GTX 1070 with GDDR5X memory, as a leak at Zotac shows.
Zotac GTX 1070 AMP Extreme Core Edition GDDR5X leaked
The AIB Zotac listed a new version of the GTX 1070 today. It is the Zotac GTX 1070 AMP Extreme Core Edition GDDR5X. After the first media had discovered the graphics card, the product page was also no longer accessible and only refers to the homepage. But it is logical that Nvidia released the switch to GDDR5X. Since the GTX 1070 already uses the GP104 chip, the connection is also no problem. However, Zotac does not use the full clock potential of GDDR5X and only clocks the memory to 8,000 MHz, which corresponds to the clock of the normal GDDR5 memory. Whether the graphics cards are faster remains to be seen. Interestingly, Zotac lists the GTX 1070 AMP Extreme Core GDDR5X as an AMP Extreme model, but uses the same clock rate for the GPU clock as for a normal AMP model.