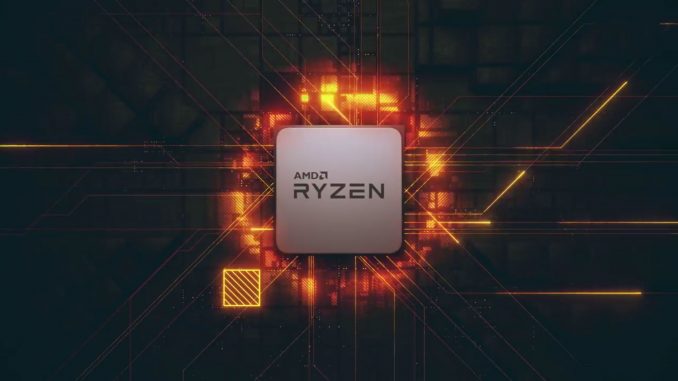 An X570 chipset has appeared in the roadmap of an AMD board partner. This chipset will have PCIe 4.0 support and launches at Computex 2019.
Zen 2 comes with PCIe 4.0
AMD's Zen architecture is a true success story. The company is finally once again competitive against Intel in almost all areas. AMD has meanwhile grown in the server market itself. While Epyc processors hold only two percent of the market share, Intel Xeon processors run 98 percent of the systems, but the upward trend is definitely there. With Epyc 2 alias Rome the Zen 2 architecture with 7nm structure width comes for the first time into a processor with up to 64 cores. The processors are also the first to support PCIe 4.0. This support is now also given to the third Ryzen generation with the name Matisse, as a leaked roadmap of a board partner reveals. The leak also reveals a new chipset.
X570 and Ryzen 3000 at Computex 2019?
The photos of a roadmap, which appeared in a Taiwanese forum, are supposed to come directly from an AMD board partner. Some interesting details can be found on the roadmaps. On the one hand there is the new generation of Ryzen processors called Matisse. The note in brackets indicates that this is already a complete PCIe Gen4 solution. Thus the Ryzen 3000 processors are probably the first mainstream CPUs to support the new PCIe 4.0 standard.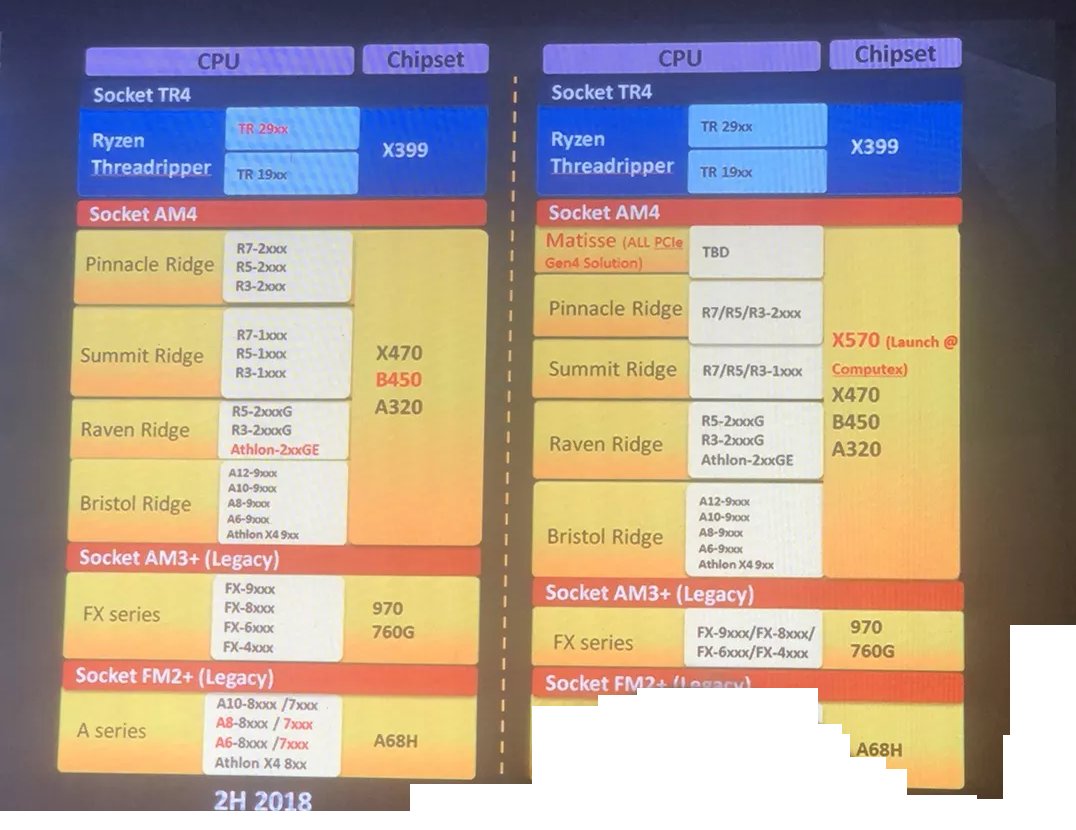 Another detail can also be seen on the roadmap. The X570 chipset is listed as the successor of the X470 chipset. The hint brackets indicate that this chipset will be launched at Computex 2019. This could also be the launch date for Ryzen 3000. This would also fit in well with the time schedule, as 14 months lay between the first and second generation. There would also be 14 months between the second and third Ryzen generation if they actually come at Computex 2019. And another detail can be found. It seems that the naming scheme of Matisse is not yet fixed. According to the roadmap, these will be announced later.
It remains to be seen whether the information is authentic. It is possible that the first information about Ryzen 3000 will already be available at the Consumer Electronics Show 2019 in Las Vegas at the beginning of January. However, such roadmaps should generally be treated with caution. Other chipsets such as the Z490 chipset had already been announced, but were not implemented.