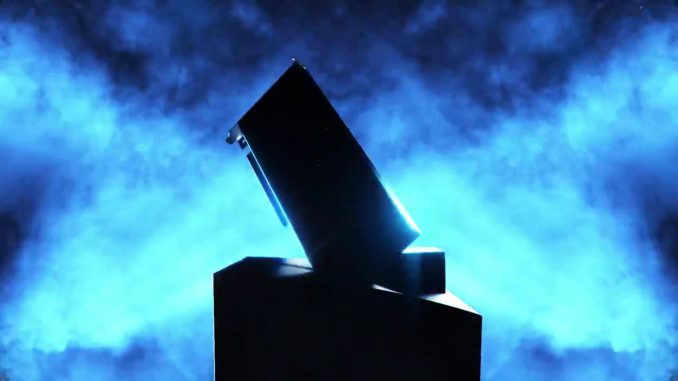 At Architecture Day, Intel also talked about upcoming graphics cards. These are called Intel Xe and come in the mid-range and high-end segments.
Intel to produce dedicated graphics cards again soon
The graphics card market is a very competitive one. While Nvidia currently represents the absolute high-end with Turing, the only competitor AMD has practically nothing against it at the moment. Only the Navi architecture could provide remedy again and make the two companies again real competitors. Further competition is practically not present. This has either been bought by AMD or Nvidia over the years or has retreated. Only embedded devices based on ARM and Intel's iGPUs have remained as further pixel accelerators. However, Intel could challenge the market significantly more from 2020 onwards.
The world's largest chip manufacturer already announced in spring that it is working on new dedicated graphics cards. These had first become known under the code name Arctic Sound. Later, Intel also confirmed what the graphics cards were intended for. In addition to a variant for data centers in the streaming sector, there will also be gaming graphics cards. In a short video, the company even teases the appearance of the graphics card. In the run-up to the Intel Architecture Day, there have already been rumours that the first details will be released at this event. Although there wasn't really much information, the name and some other interesting details were presented anyway.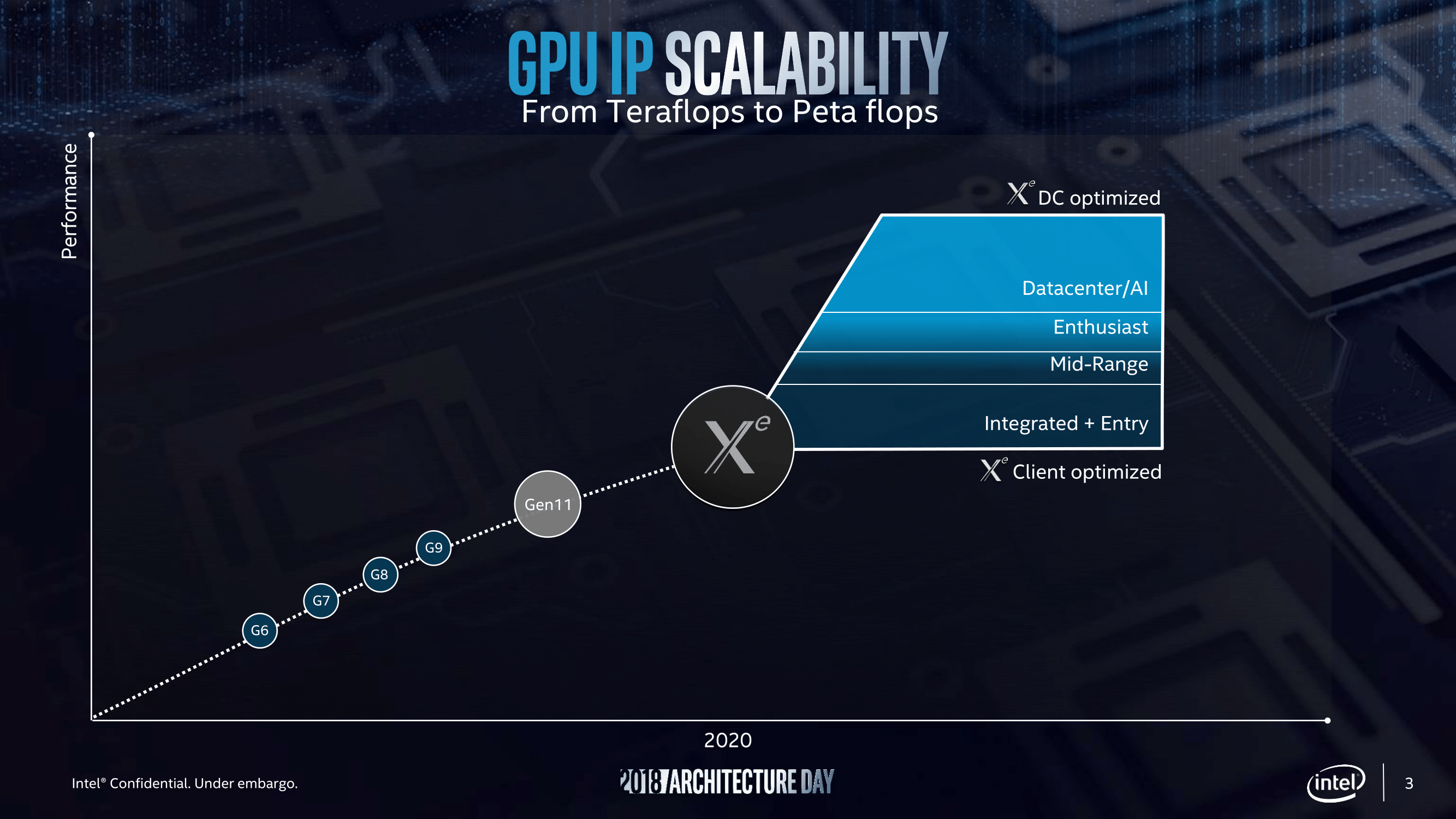 Intel Xealso comes for Midrange and Enthusiast
The previous codename Arctic Sound seems to have had its day. Raja Koduri, as head of architecture for the graphics division, presented an architecture that bears the name Xe. The actual spelling is Xe. During the presentation, Intel once again confirmed the diverse benefits of the architecture. Thus the areas Datacenter and AI, Enthusiast, Mid-Range and Integrated + Entry are listed. In the integrated area, Intel could retire the iGPUs after 11 generations and call them Xe from now on. But more interesting are the areas above. Intel does not only want to supply the mid-range segment with GPUs, but also the high-end segment, self-writing "enthusiast". This is color-coded closer to the data center area, which is why it can be assumed that AI technologies will also be introduced here. In terms of performance, only the data center and AI graphics cards will be one step higher. Intel separates the areas with two microarchitectures.
However, the processor manufacturer is currently still careful with further details. But there are also two other interesting details. On the one hand, Raja Koduri confirms that Xe is based on 10nm structure width. The other interesting part is the release date. Intel continues to adhere to the year 2020 for the first finished products. Whether the date will be met is still unclear. The future will show what Intel will send into the race.