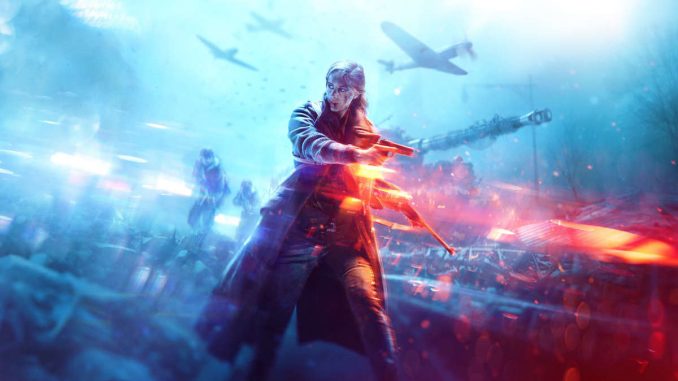 Battlefield 5 is one of the games that uses the raytracing hardware of the Nvidia Turing GPUs. With an update the performance should increase by 50 percent.
Raytracing: good or still undeveloped?
With the Turing generation and the graphics cards RTX 2080 Ti, RTX 2080 and RTX 2070, Nvidia has introduced a new feature into the gaming market. With additional tensor and RT cores, Turing enables real-time raytracing in games for the first time. The images look even more realistic thanks to the ray technology. However, the big disadvantage of raytracing is that it almost sets players back a few years in terms of resolution. Battlefield 5 with activated raytracing effects can only be played on Full HD and 60 FPS with a RTX 2080 Ti. Without raytracing, significantly more FPS are also possible on UHD resolution. However, an update is now expected to increase raytracing performance by up to 50 percent.
RTX 2080 Ti now achieves WQHD with 60 FPS
The developer studio Dice and Nvidia had already promised at the release to continue working on the raytracing technique and to publish updates on an ongoing basis. Both the GeForce driver and the game itself will be updated soon. The release notes of the GeForce driver 417.22 WHQL contain interesting details about the raytracing performance. Battlefield 5 will now run much faster with the game update "Tides of War Chapter 1: Overture". The RTX 2080 Ti now achieves more than 60 FPS at WQHD resolution (2,560×1,440 pixels) with activated raytraced reflections on ultra quality. The RTX 2080 should also reach over 60 FPS at the same resolution and medium raytraced reflection quality. With medium raytraced reflection quality and Full HD resolution, the RTX 2070 should now also achieve over 60 FPS.
There will also be some further optimizations around raytracing. For example, leaves and vegetation in combination with raytracing should no longer be a problem. These components have always caused performance losses when raytracing is activated. Tests with the update and the driver have to show how much the performance has actually increased. Both should appear on December 4.