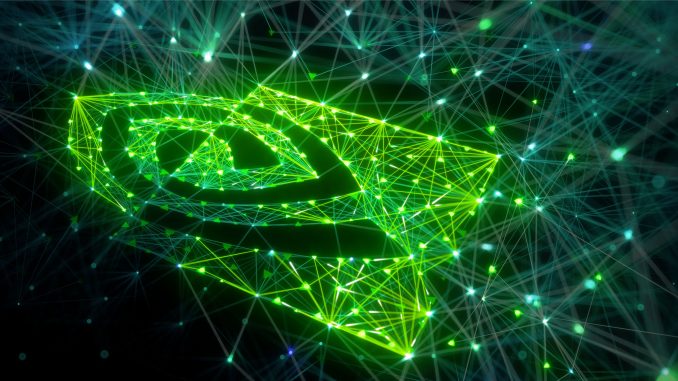 Nvidia could also change to 7nm in 2019. A leak from Digitimes shows that some 7nm capacity at TSMC is reserved for the company.
Is the 12nm production a mistake?
While AMD is already progressing with 7nm production, both Intel and Nvidia are still on hold. Intel wants to continue with the 10nm process, which should finally be ready for the market by the end of 2019. Nvidia, on the other hand, uses 12nm for the new Turing graphics cards, a 16nm branch that is actually only slightly improved. In order to achieve a performance increase of its graphics cards anyway, the size of the dies has grown strongly. Although the number of transistors increases, the graphics cards also need more power and produce more exhaust heat. These are all unfortunate factors, especially in the data center.
AMD has developed a different approach here. The Vega architecture will make a leap from 14nm to 7nm this year. The new Vega 20 GPUs will be launched as Radeon Instinct MI60 and MI50 for server applications. AMD now has the first GPU with a 7nm structure width in its portfolio. Nvidia's Turing and Volta architecture, on the other hand, continue to rely on 12nm, which brings significant disadvantages. As an opponent for Vega 20, a first Nvidia GPU with 7nm structure width could already appear in 2019, as a leak makes clear.
TSMC produces 2019 7nm for Nvidia
The leak of DigiTimes (behind a paywall, via Digiworthy) refers to an internal source of TSMC. It's about the production capacity that the world's largest foundry is planning for 7nm in 2019. In addition to companies such as Apple, Qualcomm and AMD, Nvidia is also on the list of companies planning to place "massive orders" for 7nm products in 2019. This shows that probably already 2019 graphics cards with 7nm structure width from Nvidia come on the market. Considering the recent launch of the Turing graphics cards and the threat of AMD in the server market, this can only be a Sever GPU. The switch to 7nm in this area would only be logical. The gamers must be happy meanwhile probably with 12nm in the GPU range. The first gaming GPU with 7nm structure width is called Navi. When Nvidia will build gaming GPUs with 7nm structure width is still unknown.
For TSMC, 7nm is definitely a good business. This year there will be more than 50 tapeouts with 7nm, by 2019 more than 100 products with the low structure width will be produced. The largest customers are probably Apple with the A12 Bionic and A12X Bionic and AMD with Vega 20, Navi and Zen 2 as Epyc 2, codenamed Rome, and Ryzen 3000.