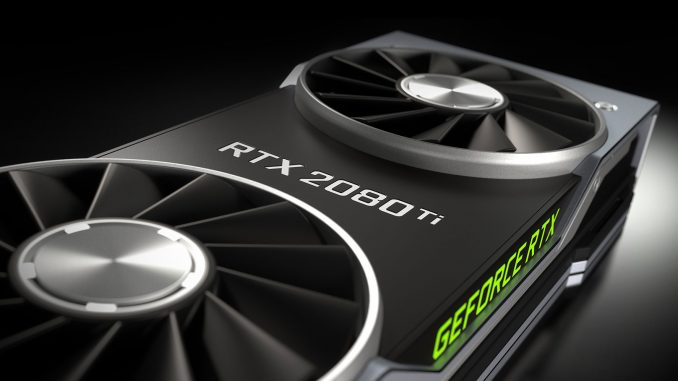 The RTX 2080 Ti has recently been criticized for often getting broken. Now Nvidia doesn't sell the graphics card in their own shop anymore.
RTX 2080 Ti: where does the high failure rate come from?
Since the launch of the Turing graphics cards, the defective graphics cards seem to be piling up at Nvidia. The RTX 2080 Ti is particularly affected. On Reddit and in the Nvidia forums there are many entries about defects and warranty cases of the new Turing flagship. Often the Founders Edition is directly affected, but also graphics cards from AIBs are increasingly experiencing problems. Specifically, this is said to be a defect in two of the graphics memory chips. Nvidia itself has not released an official statement about the defects yet, but the high number of cases shows that we've got a bigger problem here. The company itself now gives the story a new facette.
RTX 2080 Ti no longer available at Nvidia store
Nvidia now seems to be reacting to the problems and has already stopped selling the RTX 2080 Ti, at least internally. No version of the graphics card can be found at the company's American store. Neither the Founders Edition, nor a custom graphics card of the board partners is displayed in the shop. The RTX 2080 Ti is also nowhere to be found on the UK store. The dedicated RTX 2080 Ti pages on the Nvidia homepage still exist, yet the graphics card is also listed here as "not available".
Callback planned?
The fact that Nvidia no longer sells models of the Turing flagship on its own website can point to many things. On the one hand it is of course possible that the defects were simply a faulty batch and the faults have now been rectified. But these may also be the first signs of a planned callback. Buyers who have already hit the stores at the very beginning could therefore soon be asked to send in their graphics card. The problems don't seem to occur with later versions. Buyers of a RTX 2080 and RTX 2070 should not be affected either.