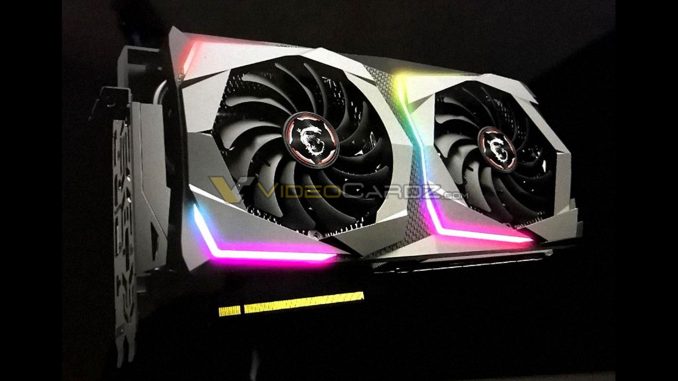 The first custom design of the RTX 2070 leaked. The MSI RTX 2070 Gaming X comes with two instead of three fans like the larger Nvidia Turing models.
RTX 2070: an important graphics card for Nvidia
The RTX 2070 is probably one of the most interesting new graphics cards from Nvidia. After the launch of the RTX 2080 and RTX 2080 Ti a cheaper midrange model is still missing in the portfolio. The already announced RTX 2070 will be released mid to end of October. Nvidia sets the price at 499 US dollars for custom models, but charges 629 euros for its own Founders Edition. Nvidia will probably use the tactic of offering two different chip versions here as well. The beginner versions get a weaker chip, while the high-end versions have better clockable chips.
Even though the price is high compared to the previous generation, the RTX 2070 is probably one of the most important cards for Nvidia. It is in a price range where many potential buyers might buy it. In terms of performance, however, it has to beat at least the GTX 1080 or even the GTX 1080 Ti, which are currently becoming cheaper and cheaper. A first custom design has now been leaked, which could also be the deciding factor for a purchase.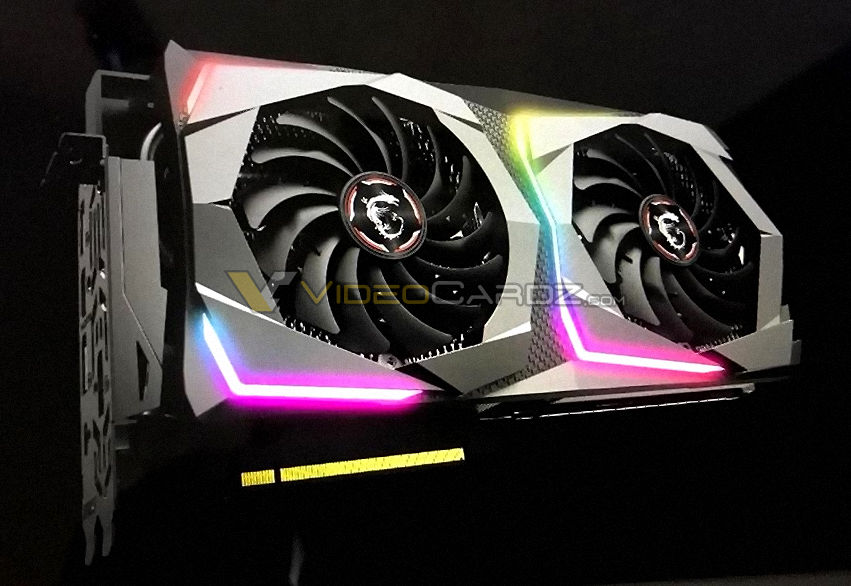 MSI RTX 2070 Gaming X: two fans and RGB
The first leaked custom design comes from MSI. While many other manufacturers rely on the coolers from the larger models for the small raytracing graphics card as well, the big board partner goes a different way. Already at the launch of the RTX 2080 and RTX 2080 Ti only a Gaming X Trio design from MSI were presented and no design with two fans. Apparently the manufacturer has kept this for the RTX 2070, which probably doesn't depend on the three fans from the Gaming X Trio or Duke. This design now leaked as MSI RTX 2070 Gaming X and comes with the same design as the Gaming X Trio, but with shorter PCB and only two fans. With this model, MSI also dispenses with the otherwise so characteristic red colouring of the previous generation and uses RGB lighting instead. Videocardz confirms once again that Nvidia has cancelled NVLink support for the RTX 2070. It is still unknown when the RTX 2070 will be launched.