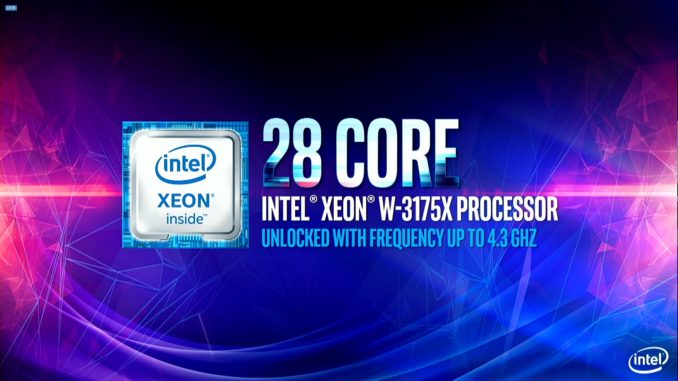 Intel starts soldering the heatspreaders again with this year's processors. However, the 28-core Xeon W-3175X of all things isn't supposed to be soldered.
Intel and soldering
Intel is not always fully transparent when it comes to product feature decisions. So there have always been big criticisms about some things. One of the biggest criticisms in recent years has been the use of Thermal Interface Material (TIM). Instead of soldering the heatspreader to the dies of the processors, as was usual before the Haswell generation, Intel used a heat conducting paste, which was located between the die and the heatspreader. However, this heat conducting paste was by far not as heat conductive as the previously used indium solder. Experienced hardware engineers then began to delidd their Intel processors and replace the TIM with a much more conductive liquid metal. The temperature dropped by a good 20 degrees Celsius as a result of such a treatment under load. The competitor AMD also took this as an example and soldered all processors of the Ryzen and Threadripper series with the exception of the Raven Ridge APUs.
Many Intel fans were happy that Intel is again relying on a solder. In this year's mainstream generation called Coffee Lake Refresh, the heatspreader is soldered again, at least in the high-end models with K suffix. The so-called STIM (Soldered Thermal Interface Material) corresponds to the classic solder and should therefore dissipate the heat much better. The HEDT processors of the Skylake-X Refresh series also come with soldered heatspreaders. With Skylake-X, Intel brought HEDT processors with unsoldered heatspreaders for the first time. This year there will also be a Xeon W-3175X with 28 cores. Exactly this processor will not be soldered.
No STIM for Xeon W-3175X
PCWorld was told in an interview with Anand Srivatsa that the company's currently most powerful processor is not soldered. The familiar thermal interface material will continue to be used for this processor. Intel might argue that this is a workstation processor, which in most cases is not exposed to extremely high temperatures. On the other hand, the company declares the Xeon W-3175X to be overclockable. At the Computex a demo with a 28-core to 5 GHz clock could already be seen, which needed massive cooling. Also the already known motherboards like the Asus Dominus indicate that the processor will need a lot of power and therefore produces a lot of heat. So we don't know why Intel is using the TIM again.