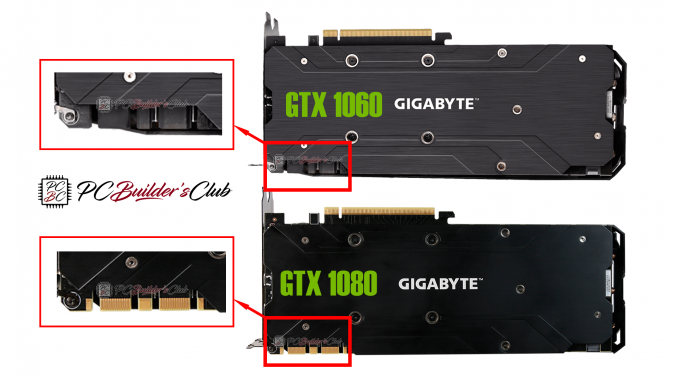 A GTX 1060 with GDDR5X reappeared at Gigabyte. On photos you can also see a SLI port, which is why a GTX 1080 chip could actually be installed.
The GTX 1060 now comes with GDDR5X
Although Nvidia has actually already launched graphics card models of the Turing generation, now apparently a Pascal model is again arriving. The company already listed a GTX 1060 with GDDR5X memory when the first rumours about an AMD RX 590 appeared. Normally, the GTX 1060 is only equipped with GDDR5 memory. The much faster GDDR5X memory was reserved for the GTX 1080, GTX 1080 Ti and Titan Xp. Due to the faster memory, which will probably reach 10 Gbps or more speed, the graphics card itself could become significantly faster. Nvidia probably wants to intercept the upcoming RX 590 of the competitor AMD.
The first signs of a GTX 1060 with GDDR5X memory appeared at Gigabyte. Videocardz received information that a new model of the graphics card was in preparation. On the Nvidia GTX 1060 landing page, the GDDR5X memory also suddenly appeared. Now it is again the manufacturer Gigabyte who lists the model.
GTX 1060 with chip of the GTX 1080
The graphics card is the third revision of the Gigabyte GTX 1060 G1 Gaming with the product number GV-N1060G1 GAMING-6GD 3.0. The manufacturer lists this card prominently even ahead of the RTX graphics cards in the overview of all Nvidia graphics cards. On the landing page you can already find some interesting details. Also here the main feature is of course the built-in GDDR5X memory. The memory is connected via a 192 bit interface. The clock rates however are still indicated with "TBD".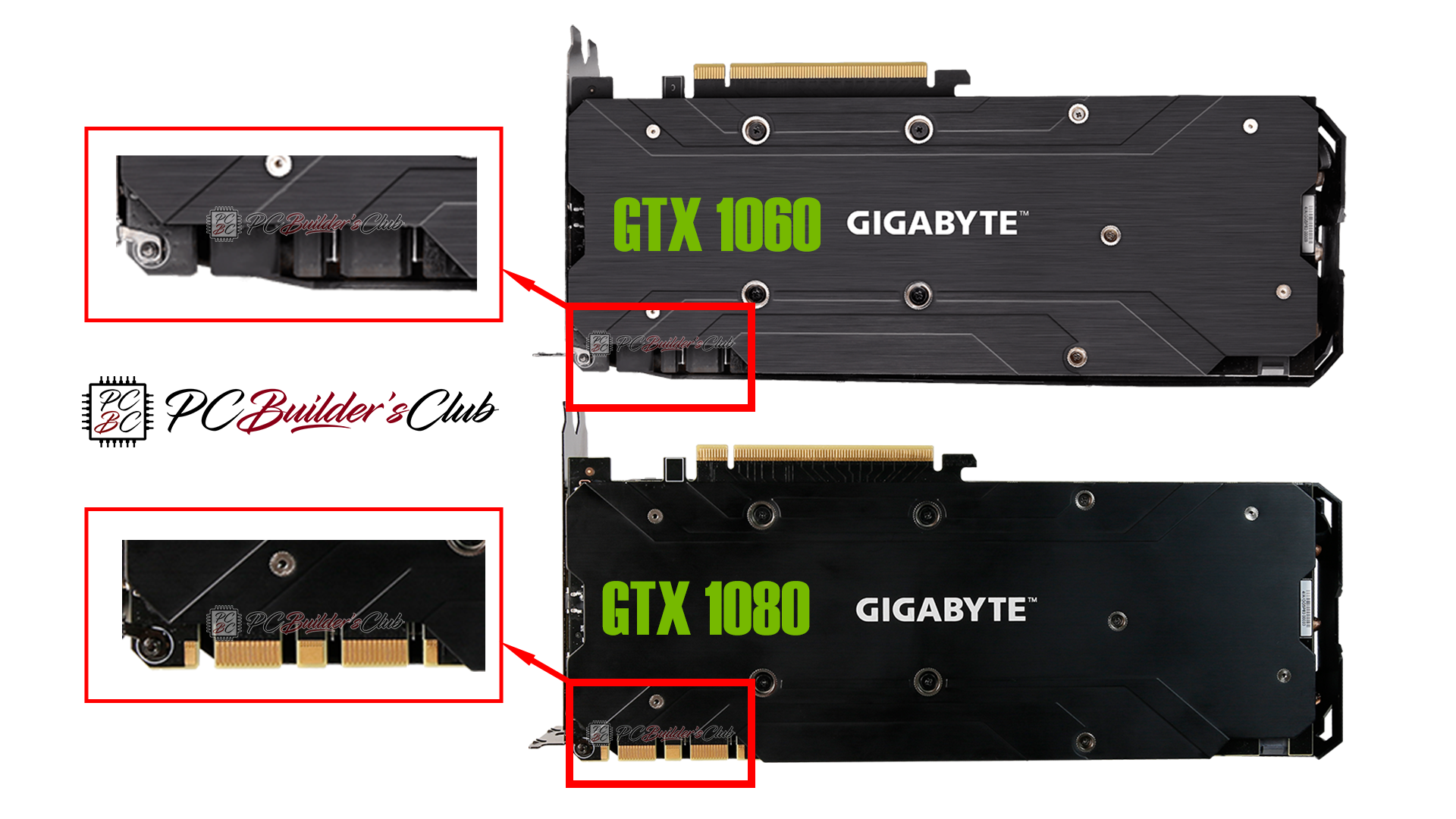 Another interesting detail can be found on the pictures of the graphics card. On the picture with the backplate you can see a black part of the PCB. Comparing this PCB part with other G1 gaming models of the higher series GTX 1070 or GTX 1080, it quickly becomes clear that this is a SLI port. Such a port is not actually installed on a GTX 1060 and only occurs from the GTX 1070 upwards. This fuels the rumour that Nvidia actually uses the GP104 chip of the GTX 1080 for the GTX 1060 with GDDR5X memory instead of the otherwise common GP106 chip. This GP104 chip is limited to the 1,280 shader units of the mid-range card. The board partners can therefore use unsold boards and other components of the GTX 1080, which is already disappearing from the market. When the GTX 1060 with GDDR5X memory comes on the market is still unknown.