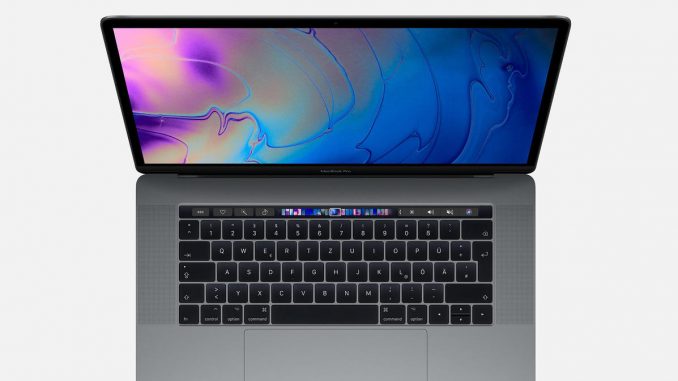 With the MacBook Pro 2018 and the iMac Pro, Apple also introduced the T2 chip. However, this chip also prevents third-party repair.
Apple makes externally repaired Macs unusable
The new generation of MacBook Pro models has been on the market for some time. Especially the 15 inch models made headlines at the beginning due to very strong overheating. Now the next sensation is on its way. With the new generation, Apple is also installing the T2 chip in the MacBook Pro models for the first time. The chip can also be found in the iMac Pro. With the co-processor, Apple actually enabled the new generation to be controlled via speech recognition. It offers additional security during the boot process through a secure enclave. However, it is this chip that ensures that third-party providers can no longer replace components themselves.
According to Motherboard, which refers to internal reports, Apple has implemented a new software lock that makes it impossible to replace parts by unauthorized service partners. MacBooks and iMacs can only be used after a proprietary software called Apple Service Toolkit 2 (AST2) has been run. What is particularly perfidious is that the software also connects to Apple's Global Service Exchange (GSX), so that only authorized and authenticated service partners can swap parts. Even if you own the AST2, you can't activate a Mac with replaced parts.
Display, motherboard, top case, touch ID and flash memory affected
The document, which was sent to authorized retailers at the end of September, also lists the exact components affected by the lockout. The MacBook Pro display, motherboard, top case with keyboard and touchpad and touch ID unit can no longer be replaced without software. On the iMac Pro, the flash memory and motherboard are affected. In general, the lock only affects devices that are equipped with the T2 chip. The MacBooks of the previous year are only equipped with the T1 chip and are not affected. The reason why Apple introduced the lock is still not clear. However, it is most likely that the company simply wants to prevent the often cheaper repair by unauthorized partners. In this way, the manufacturer also restricts technically experienced users from repairing their devices themselves. Since many components such as the RAM and the flash memory are now soldered, there's almost nothing left to repair.