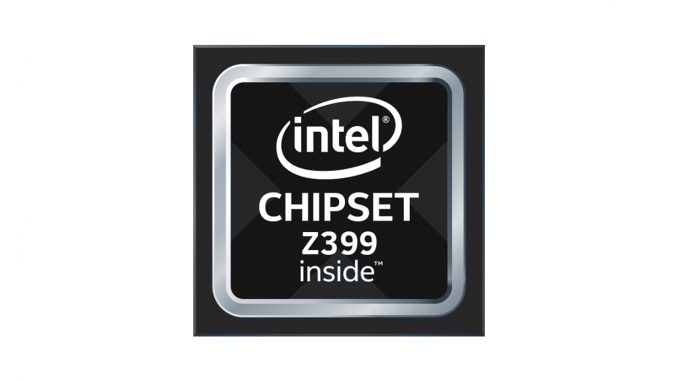 We heard from a PC manufacturer that the successor of the X299 chipset is supposed to be called Z399. The chipset is intended for the successor of Skylake-X.
How AMD annoys Intel with its chipset naming
The naming of chipsets has repeatedly become a point of conflict between AMD and Intel in recent years. The red team just won't stop to provocate Intel with its chipset naming. The chipsets of the first Ryzen generation were named A320, B350 and X370. With B350, AMD effectively blocked the successor of B250, which Intel promptly called B360. AMD played the same game with the HEDT brand Threadripper, which received a chipset with the name X399. Intel's recently introduced Skylake X generation came with the X299 chipset. Even at the upcoming Z390 mainboards, AMD could again be one step ahead – rumors have repeatedly been heard about a Z490 chipset for Ryzen with even more PCIe lanes than X470. Intel now seems to have found a solution for the successor of Skylake-X.
Z399 instead of X399 for successor of Skylake-X
A source at a major computer manufacturer has given us information on what Intel is going to call the successor to X299. The chip company simply changes the letter and launches a chipset called Z399 instead of the X399 which is blocked by Threadripper. The new chipset is allegedly ready for production. It is intended for the successor of Intel's HEDT division. However, this is not Cascade Lake-X yet, it is just a Skylake-X refresh. This generation will not come with 28 cores yet, only with up to 22 cores. These 22 core processors still fit in Intel's LGA 2066 socket.
Launch this autumn
Our source has also told us how far production has progressed. Accordingly, there are already motherboards to order. Both the Z399 and the Skylake-X-Refresh are scheduled to be launched this autumn. Probably even October is the date for the launch. Which features the Z399 chipset or the Skylake-X refresh will include is still unknown. Only the core count of 22 cores is known. This is Intel's first reaction to AMD's 32-core Threadripper 2990WX. A real competitor, though, will only be the 28-core of the Cascade Lake X series, which is scheduled to start in 2019.